Wednesday, Oct. 18, 2017 | 9 a.m. – 4:30 p.m.
Due to the sweeping regulatory change brought on by the Food Safety Modernization Act, and requirements of Preventative Control rules and Global Food Safety Initiative, companies are faced with meeting new compliance requirements. This workshop is designed to help attendees become familiar with strategies for reducing the risk of food fraud, strengthening their supply chain through hands on examples using USP tools. General Guidance for Food Ingredients (GGFI) provides guidelines for developing and implementing a preventive management system to deal specifically with intentional, economically motivated fraudulent adulteration of food ingredients. It provides a qualitative, step-wise, and structured approach divided into four major steps for carrying out ingredient-by-ingredient assessments.
Attendees will be provided with:
Hard copies of USP's Food Fraud Mitigation Guidance.

Access to USP's Food Fraud Database 2.0 for a designated time period prior to and after the workshop. This will allow attendees the opportunity to look at the database before the workshop and then help to assimilate the materials presented.

GGFI four-step process for assessments.

Knowledge on the current state of the industry and necessary next steps to help protect public health from the risks of adulterated food.

The activities and progress on food fraud initiatives in other parts of the world — most notably Europe and China.
Presenter: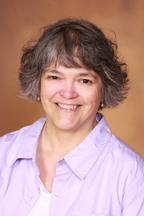 Janet Balson
Sr. Food Safety Consultant U.S. Pharmacopeial Convention
Balson has more than 15 years of experience in food ingredient manufacturing, quality, food safety and regulations. She achieved her bachelor's degree in biology and biochemistry from Beloit College. She has a certificate in international food law from Michigan State University and is working on her master's degree in
food safety. Balson formerly served as president of the Enzyme Technical Association, vice chair of the International Food Additive Council and chair of the natural color committee of the International Association of Color Manufacturers. She is currently a member of the Institute of Food Technologists, listed as a preventive control qualified individual and a former member of the food ingredients expert committee of the Food Chemical Codex.
Click here to register.
Location
Savour Food Safety International, Inc. (Learning Center); 6827 N. High St. #10;
Worthington, OH 43085.
Cost
$700 for CIFT members; $750 for non-CIFT members (space is limited!)
Cancellation policy: No refund if seven (7) days prior; $50 cancellation fee eight (8) days or more before start of workshop. Substitutions are accepted at any time.