Resources for Small Businesses
Tuesday, Feb. 13, 2018 | 5 – 6:30 p.m.
Are you looking to grow your business and expand your marketing opportunities? This roundtable seminar will feature area attorneys and small business experts ready to answer your business related questions and provide the necessary resources to get your business to the next level.
Attendees will learn:
Area resources available for growing a business and marketing food products
Information on patent and trademarks for product labels
Copyright laws for products and recipes
Business planning
Costs associated with business and record keeping
Linda Fayerweather
Business Specialist
Toledo–Lucas County Library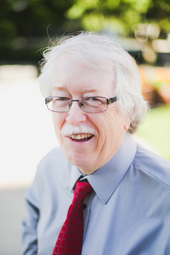 Bill Wersell
Vice Pres., ​Bus. Develop. Services
Toledo Chamber of Commerce
Fred Charpie III
Registered Patent & Trademark
Attorney, Partner
MacMillan, Sobanski & Todd, LLC
Carrie A. Johnson
Patent, Trademark, Copyright and Intellectual Property Law Attorney
MacMillan, Sobanski & Todd, LLC
Location
AIF/NOCK; 13737 Middleton Pike (SR 582); Bowling Green, OH 43402. Contact 419-535-6000, ext. 117 for more information.
Cost
$25/person for NOCK tenants; $30/person for non-tenants.