Articles by Day:
September 29, 2020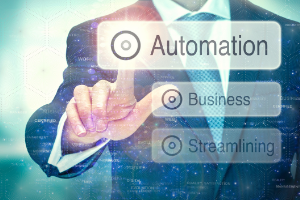 Integrating an automation solution without much background knowledge can be intimidating. CIFT is an expert at facilitating integration, and this guide will walk you through the steps of our automation integration process. 
Stage 1: Complimentary CIFT Assessment
If you're unsure about what automation solutions offer the most value to your business, CIFT provides a free assessment of your entire operations to analyze all possible solutions and calculator ROI estimates. This assessment would result in a report that provides key information for strategic decisions. This CIFT report will also contain recommendations on what solutions offer the most value and how CIFT can facilitate integration.
Stage 2: Sourcing an Integrator 
CIFT has a wealth of experience working with a variety of integrators, both in terms of area of expertise and geographic location. Through our partnership with Rockwell Automation, we also have access to their large network of preferred integrators. 
Upon review of the assessment report, CIFT can be contracted to procure quotes from multiple integrators, go over those quotes with you and help you determine which integrator would be the best fit. Once an integrator quote is selected, CIFT will provide a new proposal that includes the integrator quote as well as any relevant funding we have available.
Stage 3: Completing the Work
CIFT will work with the integrator to schedule regular update meetings, help you approve design drawings, schedule onsite work to minimize downtime and coordinate test runs. CIFT staff will be right by your side throughout the project to ensure open communication and acceptable deliverables. 
Leveraging CIFT's automation expertise allows for a smoother, less stressful integration process. To schedule a complimentary assessment, please fill out our contact us form and our experts will be able to assist you. 
Once automation is integrated, preventative maintenance is crucial. Stay tuned for our next automation blog that will talk all about preventative maintenance. 
Miss our previous automation blog? Read Automation: Is It Worth It for Small to Midsize Food Manufacturers?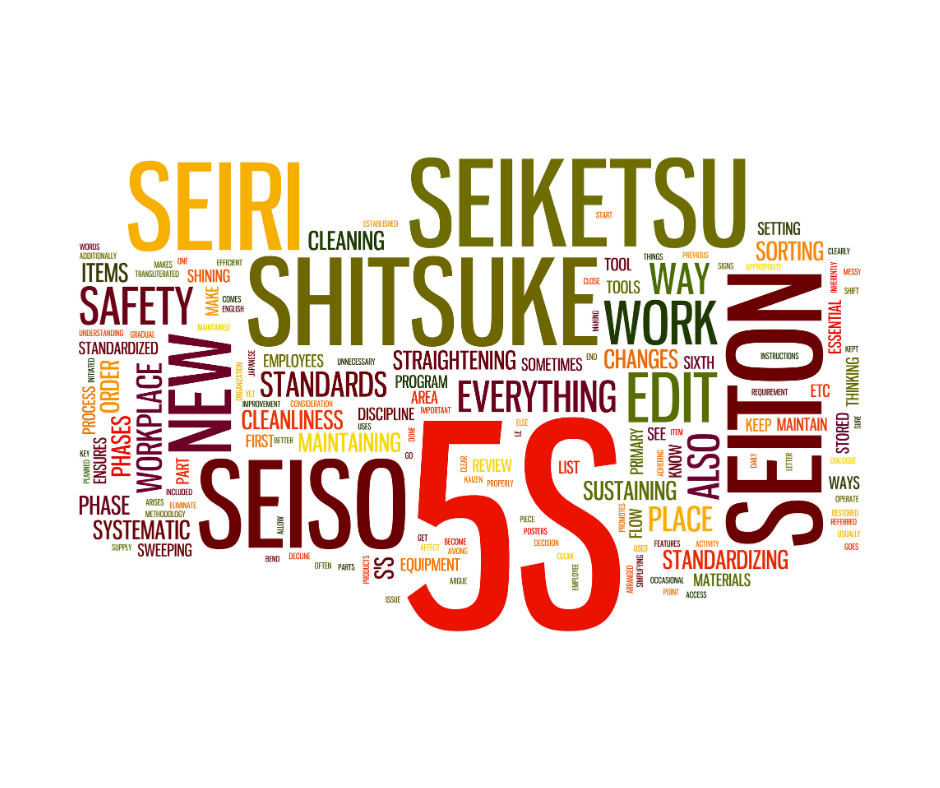 Lean manufacturing is getting your production to run as efficiently and effectively as possible. In order to do so, it is vital that all materials and employees have a place that is clean and organized. This is where the next lean terminology and methodology comes into play: The Five S's (5S) of Lean .The 5S philosophy believes that when a workplace is clean, organized and safe, waste will be reduced and productivity will be optimized. 
The Five S's of Lean
Naturally, The Five S's all start with the letter "S" and they all derive from Japanese terminology. The Five S's may seem straightforward and simple, but when implemented correctly they deliver massive value. 
Sort
When you begin the 5S of lean process the first step is sorting and organizing to determine what is actually needed vs what is not. Many times what you find in this process is not what you expected. This can apply to any materials or instructions that your organization is currently using. 
Set In Order
Set in order, also known as orderliness, means that everything has a place. This means optimizing part and tool use and when they should be stored after use. When everything has an order, parts and tools can be identified more quickly for the next use. 
Shine
Shine, aka cleanliness, involves the enhancing  of cleaning equipment and  materials. This value of a more sanitary work area cannot be overvalued. Employee productivity and morale are directly impacted by identifying areas for improvement in this area. 
Standardize and Sustain
These last two parts of the 5S of lean process are standardize and sustain. We group them together because they both represent the continuing actions and the culture change and mentality needed to implement and benefit fully from the 5S process. Building the "5S way of life" takes time and effort but can truly build a more productive and innovative environment for your company. 
Getting this five-step process implemented correctly is a challenge worth taking for any company who wants to grow and increase output while actually decreasing costs. Our team at CIFT has the resources and expertise to apply lean manufacturing to your production, big or small. Read more about our continuous improvement services here.
This article is a part of our ongoing series to help manufacturers in Northwest Ohio grow and innovate. Did you miss Lean Benefit #1? Read the article here. 
The heart of lean is eliminating wastes in all aspects of manufacturing. In lean, waste is defined as anything that does not add value to your customers. When you dig into what waste actually is, you'll find a common term used is the Seven Deadly Wastes.
Seven Deadly Wastes
The Seven Deadly Wastes are areas of your manufacturing process that can be explored to find opportunities for improvement. These seven areas may be costing your company unnecessary fees and might be worth looking into.
Overproduction
Overproduction means you are making something before it is actually needed. This can lead to some serious problems with inventory and issues with knowing your true supply and demand needs. Manufacturing overproduction typically happens when a 'push production system' is implemented rather than a 'Just In Time' philosophy. If you're overproducing, you're losing money in the end.
Countermeasures for Overproduction:
'Takt Time' — Paces production so the rate of manufacturing matches the rate of customer demand
'Kanban' — Pull system to control how much product is manufactured
Reduce setup times which will allow for small batches to be produced
Waiting
Waiting refers to how much time is being held up getting to the next step in production. When your production has a high wait time, value is lost and business is not running as efficiently as possible. Waiting can be anything from waiting for materials to arrive to having equipment with insufficient capacity.
Countermeasures for Waiting:
Continuous Flow — Design process that has minimal buffers or downtime between production steps
Standardized Operating Procedures — Set of instructions for processes which ensures consistent work and consistent time
Transport
Waste in transport, or transportation, is when there is excessive movement of materials or people, this can include the movement of tools, equipment, etc. When this type of waste occurs, the likelihood of product damage increases. When this happens with employees, their time is not being used to its full potential.
Countermeasures for Transport:
Value Stream Mapping — Design a production line that allows flow between processes
Motion
Waste in motion includes unnecessary or repetitive movement in people, equipment or machinery. This includes walking, lifting, reaching, ect. Lean suggests that these tasks should be redesigned to enhance work and increase health and safety of employees. When a repetitive movement happens, no value is being added.
Countermeasures for Motion:
Create an environment that is organized and as efficient as possible for employees
Overprocessing
When there is more work or effort being done than needed for processing, overprocessing is happening. Overprocessing can come in many forms. It can be having too high of technology for machines, running too many tests, having more functionalities than needed…just to name a few.
Countermeasures for Overprocessing:
Kaizen — Always have the customer in mind and compare their needs to the manufacturing process, while looking for ways to simplify
Inventory
Inventory is usually looked at as a positive, but having more inventory than what is needed to sustain a steady workflow can be detrimental. When there is too much inventory, product defects can occur, money allocation gets uneven, and hidden problems can arise which will ultimately slow down production.
Countermeasures for Inventory:
'Just In Time' — Purchasing raw materials only when needed
Continuous Flow — Decrease buffers between production steps
Defects
When a product is not up to standards, it is considered a defect and needs additional attention to be reworked or needs scrapped completely. Both the rework and scrapping are wastes. Rework requires additional resources from both equipment and employees. Scrapping the product as a whole is a waste in product and time.
Countermeasures for Defects:
'Poka-Yoke' — Error proofing the design process which decreases the likelihood of defects
'Jidoka' — Design equipment to detect defects and stop production
Go back and look at defects and get to the root cause, then implement changes accordingly
There are many resources when it comes to eliminating wastes, which can become overwhelming on where to start. Our team can be your starting point to get you off in the right direction. Read more about our continuous improvement services here.
Did you miss our last lean blog overview? Read the 3 Benefits of Implementing Lean into Your Manufacturing Production: A Blog Series.