Articles by:
Angela Nissen
Darista Dips is on a mission to delight eaters with unbelievably tasty food inspired by cuisines from around the world, made with the finest and freshest ingredients possible. The products have a story to tell, one of local pride and world appreciation. But most importantly, the company wants to provide great, nutrient-dense food for its customers to share their own stories with friends and family.
Darista Dips had a strong product with great traction following and huge growth opportunity. They knew it needed the High Pressure Processing (HPP) Technology in order to survive and grow, but as a small business, they did not have the funds or resources to test their products using the HPP technology. Costs for testing were more than $65,000, which would need to be output to know whether the technology even worked on their products. The company realized that it might have to shut down all together, if it did not go forward with the testing.
Darista Dips attended CIFT's annual Ohio Food Industry Summit, and learned about the work that CIFT does with food companies across the state. The timing was perfect, given the testing issue that the company was facing. CIFT was able to work with the company to provide the resources to get the testing done; the tests proved positive, which meant the company could utilize the HPP technology for processing. Darista Dips immediately landed 50 accounts with this innovation, and on-boarded 4 new distributors.
"I can't emphasize how critical CIFT was to the life of our business. We would not be here today if we didn't have this incredible opportunity. Everyone (at CIFT) was tremendous, and we are so grateful." — Dara Schwartz, Owner/President
As an industry, the last year has shown how essential and strong we are. We have overcome never before seen challenges in the market and even within our organizations caused by a once in a century pandemic. And throughout it all we have kept our fellow citizens fed and our colleagues safe. 

Now, it's time to look at what comes next and that is the focus of our 2021 Ohio Food Industry Summit. We will be joined by leaders and speakers on trends in food processing, the state of innovation, research and much more. Please join us as we virtually gather with others in our industry on April 15, 2021. Learn more and register here. Registration is free.
You've had a horrible experience with lean before, even after being told it's supposed to make your life easier. These horrible experiences are often caused by "cookie cutter" implementations that don't address your unique business needs and employees. You need a provider that will work with you and will implement a system built for you and your employees. When choosing a lean provider, make sure your new provider understands the importance of these three points.
Foundation-Up Strategy
Your frontline employees are the ones that will be most impacted by implementing a lean production, so it's important that they are involved in the process. Having a "foundation-up strategy" does exactly that. Employees help guide the production changes and they see first hand how their jobs are going to be easier. They will feel empowered by their changes and will directly understand the decisions that were made. In return, they will know the new processes up and down, understand the benefits and new efficiencies and overall feel more comfortable with the change. A lean program will only work if the employees using it see the benefit.
Implementation By Area
Don't try to change everything all at once. Lean will be better responded to if you implement it in phases, but choose where to start wisely. It's important to choose an area that's most open to change and it helps if it's centrally located and visible to most employees. Progress will be noticed by others. Naturally, more departments will want to reap the benefits and will on their own start organizing and looking for ways to enhance their space. This could even be used as a little friendly competition to see what department can do it best before the actual lean implementation happens to their area.
Continuing the Success
If the new lean practices aren't sustainable, success will be temporary. Training documents and SOPs are crucial for a lasting impact. Every new employee should be onboarded to the lean practices from the start. Any production changes made or new practices put in place while implementing, should be recorded so employees can move around and still know the process. The success of your lean program relies on each and every employee.
Questions on lean? We're here to answer them. Contact us through our website.
We have many resources available when it comes to lean. Check out our blog series, 3 Benefits of Implementing Lean into Your Manufacturing Production or get more information on our complimentary lean assessment.
We are excited to announce the winner of the 2020 CIFT Excellence Award — Guac Shop!
The CIFT Excellence Award recognizes outstanding achievement and performance, and all companies that produce from our Northwest Ohio Cooperative Kitchen (NOCK) are eligible to win. The winner is chosen based on community involvement, current growth and future expansion plans.
On March 31st, 2021 at 4pm, we will be live streaming the virtual ceremony to award Guac Shop and you are invited. If you would like to watch the ceremony, please mark your calendar and watch our live streaming through our NOCK Facebook page at 4pm on March 31st.
We talked to founder, Danielle Arbinger, and asked her questions on her journey and ideas of what the future holds.
Why did you start Guac Shop?
"Everytime I made guacamole for parties or potlucks, people went crazy. It was always in the back of my mind to sell it somehow, but with four small kids and a full-time job, life was too busy to consider starting a side business.
"I loved my job, but eventually the 3-hour round trip commute each day (drive to work plus dropping off and picking up kids at two different schools) took its toll. Having a flexible schedule, spending more time with my family and the idea of being my own boss led me to start Guac Shop."
What was the biggest business challenge you have faced and overcome? How did you do it?
"The biggest challenge was extending the shelf life beyond 7 days. The very first day I began researching how to start a guacamole company, I found the CIFT kitchen and learned about HPP (high-pressure processing to extend shelf life naturally without preservatives) via Google and knew it would be the key to having a viable product.
"Exactly one year after that Google search, I was at an HPP facility doing a test run which would be sent to a lab at Ohio State University for shelf life testing. Several months later, the testing revealed three flavors of guacamole (Original, Spicy and Opamole) had a 60 day shelf life and two flavors had a 75 day shelf life. It was a big moment for Guac Shop!"
What motivates you everyday?
"There are so many things that motivate me…my kids, for one, have watched the idea of Guac Shop grow into a real business. They helped me think of possible names when I was applying for the LLC and now are working the register at farmer's markets and seeing how excited people are to buy our guacamole. There are so many life lessons for them. In fact, they all have business ideas brewing and want to become entrepreneurs.
"I have the most amazing, loyal customers and businesses that buy Guac Shop. Making people happy, plus the positive feedback are huge motivators and I especially love converting people who thought they didn't like avocado or guacamole into regular customers."
What is the most important advice you could give to someone who is just starting out with a food product idea?
"Make sure you have a product that is not only delicious, but very unique in some way and do a lot of research before taking the leap. Go to stores, see what your competition is doing and strategize how you can stand out. Make sure you will be able to competitively price your product and still make a profit."
What are you most excited about for the future?
"In 2021, we are starting subscriptions and will be able to reach customers outside of Ohio and Michigan."
Congratulations to Guac Shop on winning the CIFT Excellence Award! We are so happy to be a part of your story and can't wait to see what the future holds!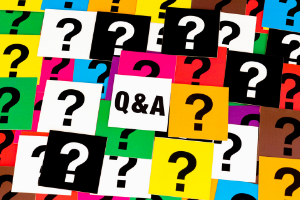 We believe it's important to know who you're working with. That's why we are launching this new blog series all about our frontline team members. It will give you insight into their expertise, favorite projects and what motivates them every day. Up first, Stacy Vernon, Project Manager and Food Safety Expert.
Stacy Vernon is our Project Manager here at CIFT. She has worked at CIFT for almost five years and has helped many companies stay up-to-date on their food safety standards and trainings. We asked Stacy some questions to get a glimpse into her role and what motivates her.
What do you do at CIFT?
I provide food safety training, support and assistance to food manufactures of all sizes. I also work with our membership companies to provide support and resources based on their needs. Another important aspect of my job is to build relationships with companies all over the state of Ohio to help them see CIFT as a resource to call for when they are looking to explore new ideas, just have a regulatory question or need support in any area of their business.
What motivates you to wake up and go to work?
The opportunity to meet new people and knowing I play a very small role in ensuring the food we all buy is safe. Food is a part of our everyday life and seeing new and creative products come to market is exciting. However, knowing for some of the products on retail shelves, I played a role in ensure the process was validated properly or the company has the right training in place to monitor product safety is rewarding.
What has been your favorite project so far?
There are too many to choose from. Often I receive calls from companies that are panicked because they need a 3rd party audit completed. It is either needed to keep a current account or to gain an account that could lead to great growth potential. The organization has usually researched what the audit requirements are but feel overwhelmed by the entire process. Working with them to understand the process and then build and implement their programs can take some time, so I build a great relationship with the organization's staff.
Once they have complete the audit successfully, it is awesome to receive the phone call and hear the excitement in their voice as they inform me on how well their audit went. I love hearing that excitement and I can feel the sense of pride they have as they know they put a lot of hard work into achieving that certificate. The same can be said for clients I work with to meet regulatory compliance and hearing the sense of relief after a satisfactory inspection is always awesome to hear.
What's one thing you want people to know about your role, service or CIFT?
Food Safety is ultimately what keeps companies in business and growing. It can be challenging and many times I hear "wow that's a lot of paperwork", it is, but it can ultimately be your company's lifeline. If employees at all levels understand the reasoning behind the food safety program, they understand why it needs to be done.  They can then pride in knowing how their job affects food safety and that usually leads to less resistance in following procedures and completing documentation as needed.
What's something most people don't know about you?
Once upon a time I use to be a runner and completed 2 half marathons, a Tough Mudder and Savage Race.
Learn more from Stacy Vernon in her food safety blogs: The 4 Must-Knows About Environmental Monitoring and Why GFSI Certification or Other 3rd Party Audits.
This CIFT success story was originally published by NIST.
Founded in Findlay, Ohio in 1979, MLS Systems is a manufacturer and systems integrator of custom designed and built equipment for medium to high volume production facilities. As a custom capital equipment supplier, the company provides single source responsibility for equipment ranging from small single station machines to multi-station production lines.
MLS Systems needed to expand their customer base to DOD suppliers to continue in the automotive arena. To accomplish this, MLS Systems needed an assessment and documentation steps necessary to implement NIST 800-171 in accordance with DFARS 252.204-7008. MLS Systems and CIFT, part of the Ohio MEP and the MEP National Network™, had an ongoing relationship, so MLS reached out to CIFT for assistance with this effort.
"The MEP program is a critical factor to the success of manufacturing in Ohio. The Northwest Ohio MEP has been very helpful to MLS, by working with us on a number of initiatives, including cyber security and lean manufacturing. It is a much needed resource that assists Northwest Ohio manufacturers with meeting the needs of our customers." — Chad Bouillon, President
In executing this project, coordinated by CIFT Ohio MEP, MLS gained a significant advantage in its ability to prevent and react to internal and external security threats. The upgrading of essential outdated and unsupported equipment increased productivity and security when integrated with the various assets onsite. Any unnecessary holes and gaps within the physical network were eliminated to ensure the integrity and consistency of the network. The IT infrastructure was streamlined and simplified to create a more efficient data traffic flow, which helped to increase productivity throughout the facility.
The Leaf and Seed Café, a made-from-scratch vegan meal service that focuses on creating vegan meals that are reminiscent of childhood favorites, first started out in 2017 with just the idea of providing vegan meals for special events.
In order to grow the business into their vision, The Leaf and Seed Café knew they needed additional resources. They identified a need for additional space, a general kitchen that held licenses to make meals and guidance on licenses to apply for through local health departments. The Leaf and Seed Café contacted CIFT to kick-start their business.
CIFT helped The Leaf and Seed Café begin their journey of providing locally sourced organic products by setting them up with resources from the Northwest Ohio Cooperative Kitchen (NOCK). The NOCK enabled The Leaf and Seed Café to grow their business with different tools for success.
"CIFT enabled me to start my business without the investment of purchasing equipment. It allowed me to test the market before taking the leap."
The NOCK and CIFT worked with The Leaf and Seed Café to get them all the licenses and credentials needed to establish their business. Resources were provided for insurance, containers and food safety. The NOCK also gave The Leaf and Seed Café access to an array of kitchen appliances like commercial convection ovens, grill tops and ample refrigerated and freezer storage, which saved The Leaf and Seed Café over $85,000 in unnecessary investments.
The Leaf and Seed Café has since then created two new jobs and retained over $3,000 in sales. The cost savings equaled over $24,000, while investments increased over $250,000.
Read more success stories.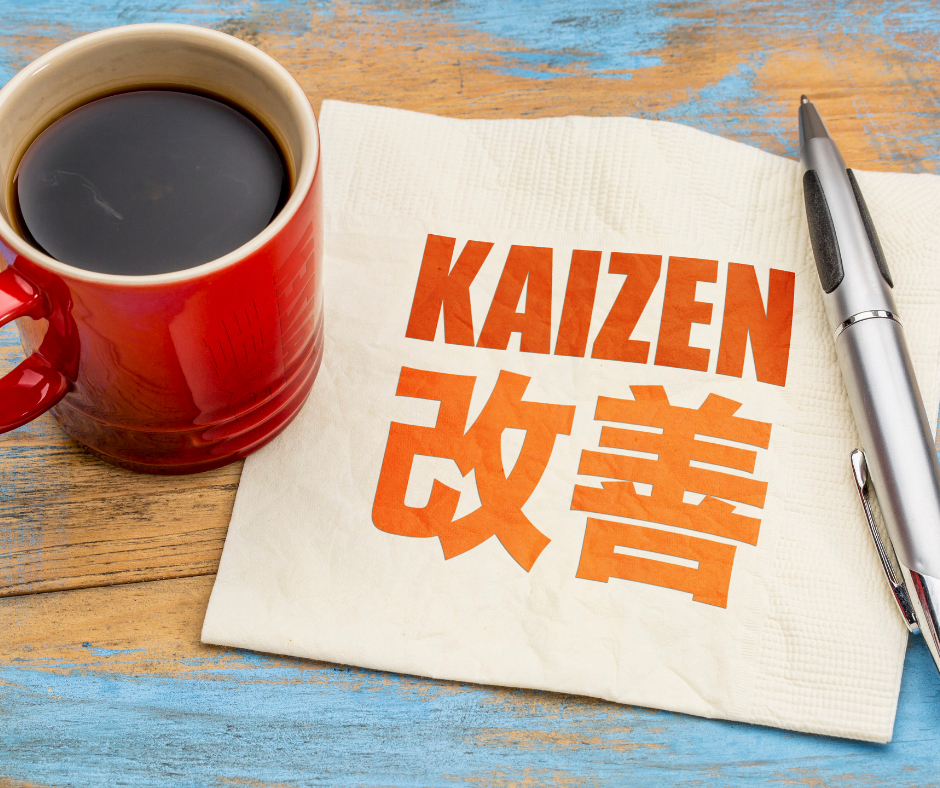 In this lean blog series so far, we've identified and discussed two benefits of implementing lean into your manufacturing production: Eliminating waste and organization/cleanliness. It's clear to see that safety would also be an added benefit to lean manufacturing. When you've eliminated waste, put everything in order and used correctly, it is easier to understand all the processes and thus be safer as a whole. 
The word Kaizen means "improvement". Kaizen is a lean idea that focuses on continuous improvement and empowering employees to make and suggest changes, no matter how big or small. Implementing Kaizen mindsets and incentives in the workplace will lead to added safety measures for your business.
So how do you foster a Kaizen work environment?
Hold A Kaizen Event
Kaizen events can lead to some major improvements in a short amount of time. For these events, it is vital to have all the appropriate and necessary employees involved. You will get right down to the real problems that are causing inefficiencies in the company or a specific department. 
Choose A Problem and Solve with PDCA
When you have all the right people together, select the most obvious problem that the group is being faced with and commit to solving it using the "PDCA cycle". PDCA stands for: 
Plan: Find the problem(s) and create a plan

Do: Implement and test solutions

Check: Analyze and reflect

Act: Implement best solution and standardize
When Act is completed, start the PDCA cycle over with a new problem. 
Reward Improvement
Make continual improvement rewarding to those who show they are committed to the philosophy. Reward one person or department a month, quarter, or whatever frequency you'd like, who makes the greatest improvement to the company. This will entice employees to participate and show that their actions and commitment don't go unnoticed and are appreciated. 
Coach Growth Mindsets
A growth mindset means you want to evolve and improve your character by continually pushing yourself to learn new skills. People with growth mindsets are more likely to foster a Kaizen work environment. Providing a professional development course on growth mindsets will more quickly develop your employees into the Kaizen culture. 
The CIFT manufacturing team is dedicated to the continuous improvement of all our partners. We offer a no strings attached complimentary lean assessment of your production.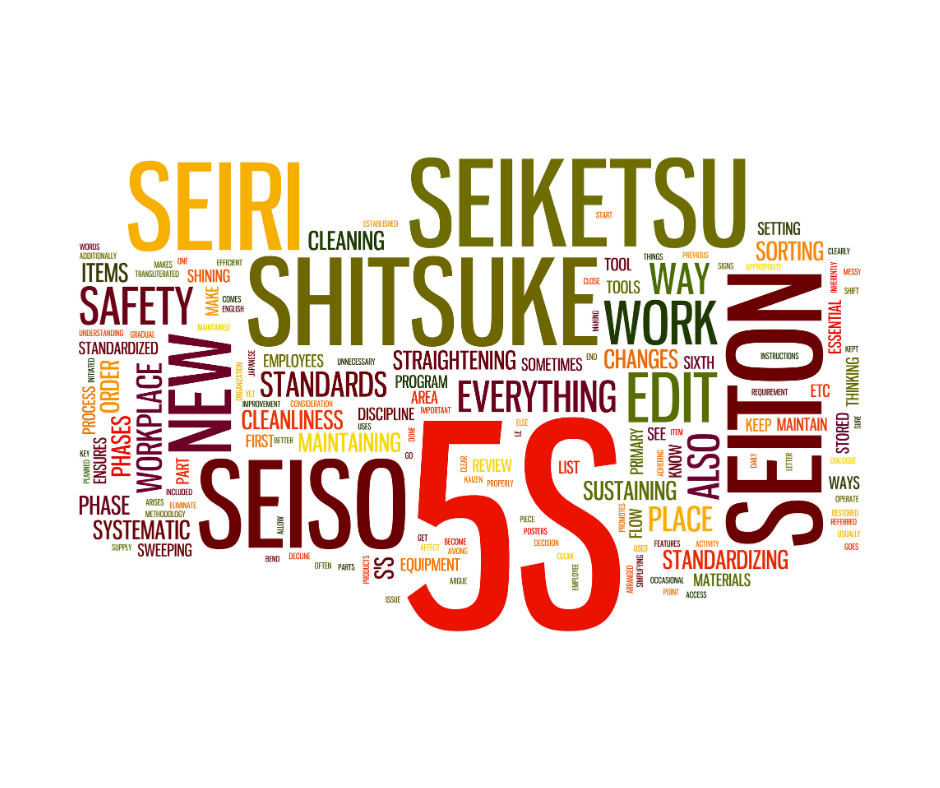 Lean manufacturing is getting your production to run as efficiently and effectively as possible. In order to do so, it is vital that all materials and employees have a place that is clean and organized. This is where the next lean terminology and methodology comes into play: The Five S's (5S) of Lean .The 5S philosophy believes that when a workplace is clean, organized and safe, waste will be reduced and productivity will be optimized. 
The Five S's of Lean
Naturally, The Five S's all start with the letter "S" and they all derive from Japanese terminology. The Five S's may seem straightforward and simple, but when implemented correctly they deliver massive value. 
Sort
When you begin the 5S of lean process the first step is sorting and organizing to determine what is actually needed vs what is not. Many times what you find in this process is not what you expected. This can apply to any materials or instructions that your organization is currently using. 
Set In Order
Set in order, also known as orderliness, means that everything has a place. This means optimizing part and tool use and when they should be stored after use. When everything has an order, parts and tools can be identified more quickly for the next use. 
Shine
Shine, aka cleanliness, involves the enhancing  of cleaning equipment and  materials. This value of a more sanitary work area cannot be overvalued. Employee productivity and morale are directly impacted by identifying areas for improvement in this area. 
Standardize and Sustain
These last two parts of the 5S of lean process are standardize and sustain. We group them together because they both represent the continuing actions and the culture change and mentality needed to implement and benefit fully from the 5S process. Building the "5S way of life" takes time and effort but can truly build a more productive and innovative environment for your company. 
Getting this five-step process implemented correctly is a challenge worth taking for any company who wants to grow and increase output while actually decreasing costs. Our team at CIFT has the resources and expertise to apply lean manufacturing to your production, big or small. Read more about our continuous improvement services here.
This article is a part of our ongoing series to help manufacturers in Northwest Ohio grow and innovate. Did you miss Lean Benefit #1? Read the article here. 
Continue reading our last blog of the series – Lean Benefit #3: Safety
The heart of lean is eliminating wastes in all aspects of manufacturing. In lean, waste is defined as anything that does not add value to your customers. When you dig into what waste actually is, you'll find a common term used is the Seven Deadly Wastes.
Seven Deadly Wastes
The Seven Deadly Wastes are areas of your manufacturing process that can be explored to find opportunities for improvement. These seven areas may be costing your company unnecessary fees and might be worth looking into.
Overproduction
Overproduction means you are making something before it is actually needed. This can lead to some serious problems with inventory and issues with knowing your true supply and demand needs. Manufacturing overproduction typically happens when a 'push production system' is implemented rather than a 'Just In Time' philosophy. If you're overproducing, you're losing money in the end.
Countermeasures for Overproduction:
'Takt Time' — Paces production so the rate of manufacturing matches the rate of customer demand
'Kanban' — Pull system to control how much product is manufactured
Reduce setup times which will allow for small batches to be produced
Waiting
Waiting refers to how much time is being held up getting to the next step in production. When your production has a high wait time, value is lost and business is not running as efficiently as possible. Waiting can be anything from waiting for materials to arrive to having equipment with insufficient capacity.
Countermeasures for Waiting:
Continuous Flow — Design process that has minimal buffers or downtime between production steps
Standardized Operating Procedures — Set of instructions for processes which ensures consistent work and consistent time
Transport
Waste in transport, or transportation, is when there is excessive movement of materials or people, this can include the movement of tools, equipment, etc. When this type of waste occurs, the likelihood of product damage increases. When this happens with employees, their time is not being used to its full potential.
Countermeasures for Transport:
Value Stream Mapping — Design a production line that allows flow between processes
Motion
Waste in motion includes unnecessary or repetitive movement in people, equipment or machinery. This includes walking, lifting, reaching, ect. Lean suggests that these tasks should be redesigned to enhance work and increase health and safety of employees. When a repetitive movement happens, no value is being added.
Countermeasures for Motion:
Create an environment that is organized and as efficient as possible for employees
Overprocessing
When there is more work or effort being done than needed for processing, overprocessing is happening. Overprocessing can come in many forms. It can be having too high of technology for machines, running too many tests, having more functionalities than needed…just to name a few.
Countermeasures for Overprocessing:
Kaizen — Always have the customer in mind and compare their needs to the manufacturing process, while looking for ways to simplify
Inventory
Inventory is usually looked at as a positive, but having more inventory than what is needed to sustain a steady workflow can be detrimental. When there is too much inventory, product defects can occur, money allocation gets uneven, and hidden problems can arise which will ultimately slow down production.
Countermeasures for Inventory:
'Just In Time' — Purchasing raw materials only when needed
Continuous Flow — Decrease buffers between production steps
Defects
When a product is not up to standards, it is considered a defect and needs additional attention to be reworked or needs scrapped completely. Both the rework and scrapping are wastes. Rework requires additional resources from both equipment and employees. Scrapping the product as a whole is a waste in product and time.
Countermeasures for Defects:
'Poka-Yoke' — Error proofing the design process which decreases the likelihood of defects
'Jidoka' — Design equipment to detect defects and stop production
Go back and look at defects and get to the root cause, then implement changes accordingly
There are many resources when it comes to eliminating wastes, which can become overwhelming on where to start. Our team can be your starting point to get you off in the right direction. Read more about our continuous improvement services here.
Read our next blog of the lean series – Lean Benefit #2: Organization/Cleanliness
Did you miss our last lean blog overview? Read the 3 Benefits of Implementing Lean into Your Manufacturing Production: A Blog Series.
When you look up the definition of lean manufacturing, you'll get a lot of results, but in summary the focus is on minimizing waste in order to maximize productivity. Now, more than ever, companies are in dire need to get the most bang out of their buck and run as efficiently as possible. With COVID-19, many companies are unfortunately struggling with employee shortages and are searching for a better way to run their production with fewer employees. By implementing a lean production, areas of waste can be diminished, allowing for better quality of work to get done, even while the worker shortage is upon us all.
Here's an introduction of the three reasons why you should consider taking a deeper dive into the possibility of going lean.
Eliminate Waste
What is waste? Identifying it correctly is the key to eliminating it effectively. Waste is anything that does not add value to your customers. Our team will look for what we call the seven deadly types of waste: Overproduction, waiting, transport, motion, overprocessing, inventory and defects. By looking in the correct places we can highlight opportunities that can deliver bottom line impact. This includes optimizing your employee output by utilizing them in the most beneficial positions.
Organization/Cleanliness
In order to run as efficiently and effectively as possible with the employees you have, everything needs to have a place that is clean and ready. This is where 5S comes into play with lean manufacturing. 5S stands for: Sort, set in order, shine, standardize and sustain. When you begin the 5S process, you first sort, or organize, and determine between what is actually needed and what is not. Set in order, or orderliness, means everything has a place and should be put away directly after use. Next, shine, or cleanliness, is keeping up with cleaning your equipment or materials. Finally, the last two, standardize and sustain, are the ongoing actions and mentality to continue doing the process and stick to the rules. When this five-step process is implemented correctly, it can improve the overall business by organizing, cleaning, developing and sustaining a productive work environment.
Safety
It's clear to see that safety would also be an added benefit to lean manufacturing. When you've eliminated waste, put everything in order and used correctly, it is easier to understand all the processes and be safer as a whole. Kaizen is a lean idea that focuses on continuous improvement and empowering employees to make and suggest changes. Implementing kaizen mindsets and incentives in the workplace will lead to added safety measures for your business.
Lean can deliver these outcomes and many more when implemented with the correct procedures. Ohio MEP can provide the lean training to these concepts, delivering for you across all levels of your business. Read how CIFT helped Verhoff Machine and Welding get lean.
Read more on Lean Benefit #1: Eliminating Wastes.
Interested in learning more about our manufacturing services? Visit our website or contact us for more information.
Robotic Technical Support Services (RTSS) helps companies stay competitive by providing engineering, installing, servicing and upgrading of robotic and automated systems. They also provide supplemental contract services to companies in need of additional engineering or service technicians. To keep up with the ever-changing cyber security compliance requirements, RTSS needed an assessment of their current cyber security, along with implementation and documentation of any necessary changes. RTSS contacted CIFT for help.
CIFT first conducted an assessment that mapped out all national cyber security requirements. Then RTSS's cyber security was analyzed to uncover how their system matched up to the national requirements. The assessment served as a focal point for all proof documentation, compensating controls, explanations of how applicable each requirement is to RTSS and informed recommendations for cyber security compliance planning. A gap analysis was also included in the assessment which allows RTSS to understand how compliant they are to the standard. Proper documentation and descriptions of the covered contractor information system operating environments were completed in order to meet NIST 800-171 and DFARS requirements.
This assessment and implementation saved RTSS over $9,500 in costs. They also saved over $10,000 on investment while increasing their investment over $22,000.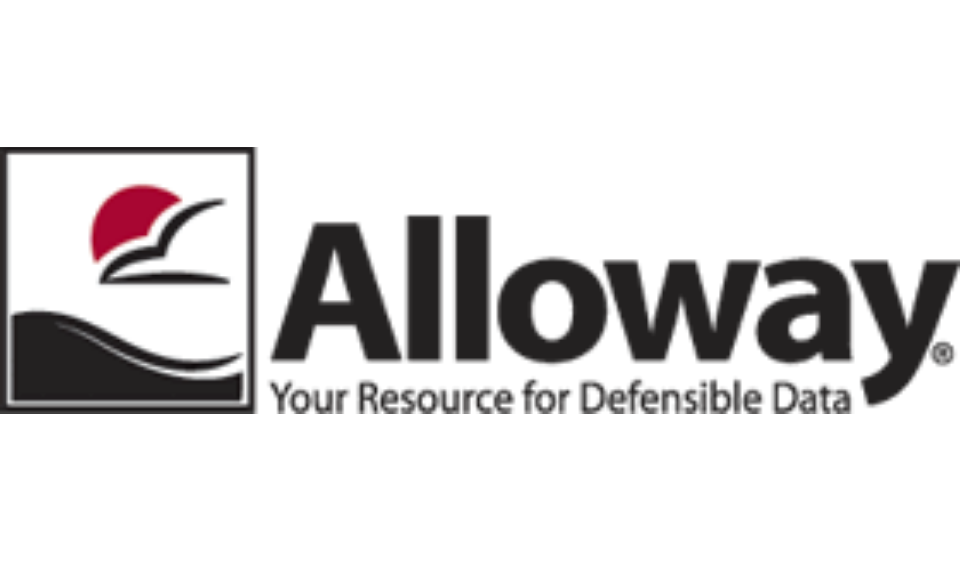 Alloway, a full service environmental laboratory that provides solutions for drinking water, wastewater and hazardous waste analyses, has provided defensible data for over 30 years. They staff their clients' industrial laboratories, partner with non-competing commercial laboratories and provide innovative software solutions.
With increasingly more stringent pollutant limits, Alloway believed they needed to innovate their process by employing respirometry. Respirometry is used to understand and troubleshoot the activated sludge process. Alloway knew that using respirometry to study and evaluate municipal industrial wastewater treatment processes would benefit regulated communities and companies. So, a demand for new product development of designing and fabricating a mobile respirometry system exclusive to each customers' separate needs emerged.
Alloway's research found there were no companies in the state of Ohio that offered respirometry testing services. They contacted CIFT, who connected them with The Ohio Energy & Advanced Manufacturing Center (OEAMC). OEAMC worked with Alloway to custom design and engineer a Mobile Respirometer System specifically for Alloway's needs.
Since new product development and implementation, Alloway has saved over $100,000 with an increased investment of over $145,000. Alloway has also avoided over $100,000 of unnecessary investments.