Articles by:
Angela Nissen
When you look up the definition of lean manufacturing, you'll get a lot of results, but in summary the focus is on minimizing waste in order to maximize productivity. Now, more than ever, companies are in dire need to get the most bang out of their buck and run as efficiently as possible. With COVID-19, many companies are unfortunately struggling with employee shortages and are searching for a better way to run their production with fewer employees. By implementing a lean production, areas of waste can be diminished, allowing for better quality of work to get done, even while the worker shortage is upon us all.
Here's an introduction of the three reasons why you should consider taking a deeper dive into the possibility of going lean.
Eliminate Waste
What is waste? Identifying it correctly is the key to eliminating it effectively. Waste is anything that does not add value to your customers. Our team will look for what we call the seven deadly types of waste: Overproduction, waiting, transport, motion, overprocessing, inventory and defects. By looking in the correct places we can highlight opportunities that can deliver bottom line impact. This includes optimizing your employee output by utilizing them in the most beneficial positions.
Organization/Cleanliness
In order to run as efficiently and effectively as possible with the employees you have, everything needs to have a place that is clean and ready. This is where 5S comes into play with lean manufacturing. 5S stands for: Sort, set in order, shine, standardize and sustain. When you begin the 5S process, you first sort, or organize, and determine between what is actually needed and what is not. Set in order, or orderliness, means everything has a place and should be put away directly after use. Next, shine, or cleanliness, is keeping up with cleaning your equipment or materials. Finally, the last two, standardize and sustain, are the ongoing actions and mentality to continue doing the process and stick to the rules. When this five-step process is implemented correctly, it can improve the overall business by organizing, cleaning, developing and sustaining a productive work environment.
Safety
It's clear to see that safety would also be an added benefit to lean manufacturing. When you've eliminated waste, put everything in order and used correctly, it is easier to understand all the processes and be safer as a whole. Kaizen is a lean idea that focuses on continuous improvement and empowering employees to make and suggest changes. Implementing kaizen mindsets and incentives in the workplace will lead to added safety measures for your business.
Lean can deliver these outcomes and many more when implemented with the correct procedures. Ohio MEP can provide the lean training to these concepts, delivering for you across all levels of your business. Read how CIFT helped Verhoff Machine and Welding get lean.
In the next coming weeks, we'll be expanding on each of the three benefits.
Interested in learning more about our manufacturing services? Visit our website or contact us for more information.
Robotic Technical Support Services (RTSS) helps companies stay competitive by providing engineering, installing, servicing and upgrading of robotic and automated systems. They also provide supplemental contract services to companies in need of additional engineering or service technicians. To keep up with the ever-changing cyber security compliance requirements, RTSS needed an assessment of their current cyber security, along with implementation and documentation of any necessary changes. RTSS contacted CIFT for help.
CIFT first conducted an assessment that mapped out all national cyber security requirements. Then RTSS's cyber security was analyzed to uncover how their system matched up to the national requirements. The assessment served as a focal point for all proof documentation, compensating controls, explanations of how applicable each requirement is to RTSS and informed recommendations for cyber security compliance planning. A gap analysis was also included in the assessment which allows RTSS to understand how compliant they are to the standard. Proper documentation and descriptions of the covered contractor information system operating environments were completed in order to meet NIST 800-171 and DFARS requirements.
This assessment and implementation saved RTSS over $9,500 in costs. They also saved over $10,000 on investment while increasing their investment over $22,000.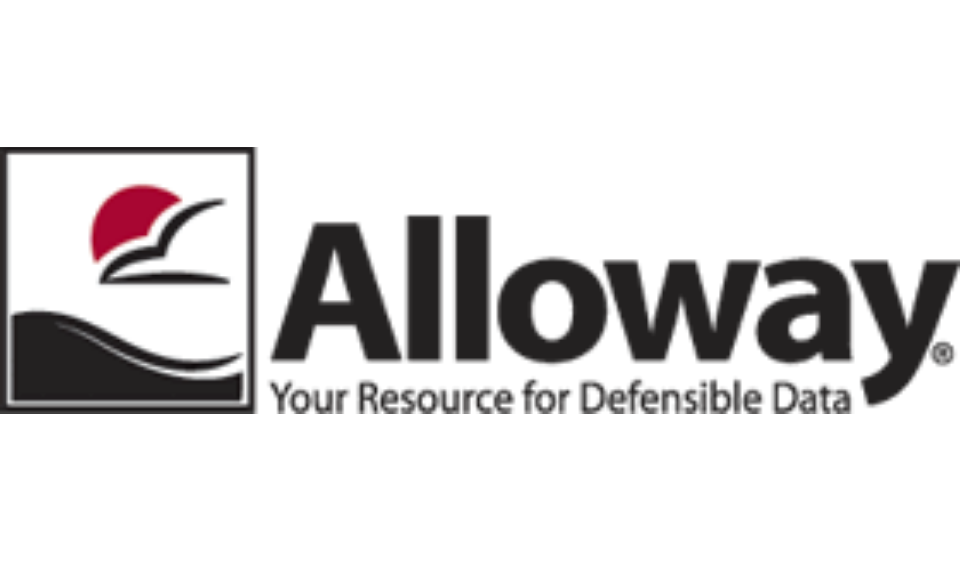 Alloway, a full service environmental laboratory that provides solutions for drinking water, wastewater and hazardous waste analyses, has provided defensible data for over 30 years. They staff their clients' industrial laboratories, partner with non-competing commercial laboratories and provide innovative software solutions.
With increasingly more stringent pollutant limits, Alloway believed they needed to innovate their process by employing respirometry. Respirometry is used to understand and troubleshoot the activated sludge process. Alloway knew that using respirometry to study and evaluate municipal industrial wastewater treatment processes would benefit regulated communities and companies. So, a demand for new product development of designing and fabricating a mobile respirometry system exclusive to each customers' separate needs emerged.
Alloway's research found there were no companies in the state of Ohio that offered respirometry testing services. They contacted CIFT, who connected them with The Ohio Energy & Advanced Manufacturing Center (OEAMC). OEAMC worked with Alloway to custom design and engineer a Mobile Respirometer System specifically for Alloway's needs.
Since new product development and implementation, Alloway has saved over $100,000 with an increased investment of over $145,000. Alloway has also avoided over $100,000 of unnecessary investments.
Rowmark is a leading manufacturer of engravable sheet plastic for the awards, engraving and signage markets and carries a complete line of products for sublimation and digital printing. Rowmark's products are made in the United States and sold in more than 80 countries around the world. In order to grow the company and increase efficiencies, Rowmark wanted to assess and understand the product flow, material movement and volume profiles at their Findlay and Columbus, Ohio locations, while also understanding how those facilities interfaced with other facilities in the network and implementing a continuous improvement mindset throughout the company. To do so, Rowmark paired up with Ohio MEP.
Ohio MEP helped Rowmark by coordinating with St. Onge Company, a supply chain engineering and logistics-consulting firm. St. Onge Company provided Rowmark with a closer look at their supply chain and internal interfacing network. St. Onge Company also compiled a data review and a design principles document for assistance with continuous improvement.
The data and information gained from this project transformed Rowmark's processes. The information fed Rowmark's supply chain Kaizen event, operation reviews and discussions and enlistings of improvement opportunity scenarios. St. Onge Company then facilitated the Kaizen event which fosters continuous improvement and Lean principles for the company.
From this partnership and the supply chain knowledge gained, Rowmark saved over $1 Million, increased their investment by $1.2 Million and created five new jobs.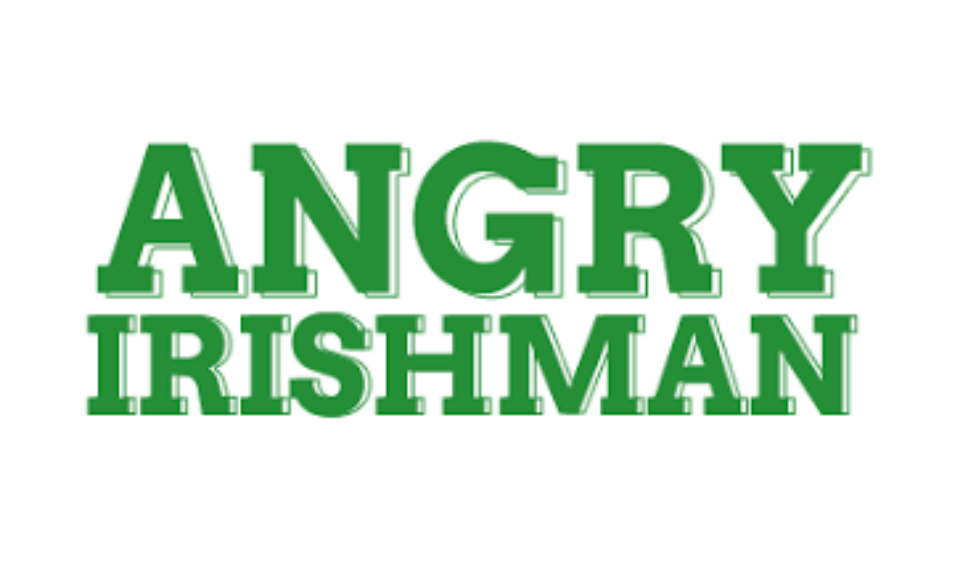 When mass production is key, but machinery investment is limited, NOCK brings the heat.
Angry Irishman has been crafting award-winning hot sauces since 1996. They originated in Southwest Florida and today they travel all over the United States promoting their brand at hot sauce expositions and competitions. They have taken their hot sauces to the next level by not only bottling the sauces, but growing most of their own peppers.
Due to growing demand, Angry Irishman identified a need for a licensed facility that had the capability of mass producing. Along with mass producing, they also wanted to increase their output of product and co-pack for other companies. So, Angry Irishman contacted CIFT for support.
CIFT provided Angry Irishman with access to the necessary certified equipment through the Northwest Ohio Cooperative Kitchen (NOCK). NOCK  dramatically increased production from 1 product to 10 varieties and eliminated the need for Angry Irishman to invest in new, costly machinery. The two companies are currently working together to upgrade an existing Angry Irishman building to further increase production and co-pack for other companies.
"CIFT's involvement has been imperative in allowing us to produce and package our products. The savings from using the NOCK for our food business has saved us by not only hundreds of thousands of dollars for building and equipment, but also invaluable knowledge from the staff."
Since partnering with CIFT, Angry Irishman has increased/retained sales by more than $26,000 as well as new investments exceeding $20,000. Angry Irishman has also saved more than $350,000 by avoiding unnecessary investments and two new jobs have been created.
Angry Irishman has been shipped throughout the United States, Canada and even Australia through online shipping. It can be purchased at Frobose Meat Locker, Churchill's and Kazmaiers, just to name a few.
View a full list of processors that NOCK brings the heat to.