Articles by:
Matthew Inniger
"As a small manufacturer, we were faced with a challenge. We were launching an innovative new product and debating about in-house manufacturing or with an outside manufacturer. We engaged CIFT to help us determine what it would take to bring the manufacturing in-house, what the costs could be and then sourcing the appropriate equipment and laying out the production line. They were very professional and did a great job in meeting the objectives we set for them. CIFT delivered to us a very thorough analysis of the process and potential costs to implement the plan. As a result of their work, we were able to determine the most economic way to proceed. CIFT and their team were always responsive and attentive in our interactions. As a result of our engagement, we are better informed and have information that has helped us as we move down this innovation path. We will turn to them again when a need arises." – Craig Sonksen, CEO at Crazy Richard's
Crazy Richard's, a part of Krema Group, Inc., is a snack company that primarily manufactures prepared foods and miscellaneous food specialties. They are best known for their varieties of peanut butter. They care about wholesome ingredients and helping the environment by using sustainable practices.
Crazy Richard's was interested in in-house manufacturing of one of their newest products, as opposed to outsourcing the production to a contract manufacturer. The company hoped to move that production into a facility currently used for warehousing and they wanted to know more about what's involved in that process, including the necessary facility modifications, associated costs and timelines.
CIFT engineers and a partner engineering firm formed a team to complete the feasibility study and provide Crazy Richard's the information they needed to make a strategic decision on their production. The CIFT team constructed new building drawings and floor plans for the necessary facility modifications, developed process flow documentation, specified process equipment and provided a thorough cost estimate for all aspects of the facility transition.
CIFT also created a very thorough analysis of the internal manufacturing and potential costs of implementation. Upon review of the reports and costs, Crazy Richard's was able to make an educated decision to explore other routes for in-house manufacturing their product that would save them money in the long run. Through partnering with CIFT, Crazy Richard's was able to trust that they were getting the most information possible on their new production idea before committing to a solution right away and their employees never skipped a beat on their normal business responsibilities.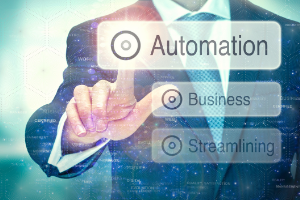 Integrating an automation solution without much background knowledge can be intimidating. CIFT is an expert at facilitating integration, and this guide will walk you through the steps of our automation integration process. 
Stage 1: Complimentary CIFT Assessment
If you're unsure about what automation solutions offer the most value to your business, CIFT provides a free assessment of your entire operations to analyze all possible solutions and calculator ROI estimates. This assessment would result in a report that provides key information for strategic decisions. This CIFT report will also contain recommendations on what solutions offer the most value and how CIFT can facilitate integration.
Stage 2: Sourcing an Integrator 
CIFT has a wealth of experience working with a variety of integrators, both in terms of area of expertise and geographic location. Through our partnership with Rockwell Automation, we also have access to their large network of preferred integrators. 
Upon review of the assessment report, CIFT can be contracted to procure quotes from multiple integrators, go over those quotes with you and help you determine which integrator would be the best fit. Once an integrator quote is selected, CIFT will provide a new proposal that includes the integrator quote as well as any relevant funding we have available.
Stage 3: Completing the Work
CIFT will work with the integrator to schedule regular update meetings, help you approve design drawings, schedule onsite work to minimize downtime and coordinate test runs. CIFT staff will be right by your side throughout the project to ensure open communication and acceptable deliverables. 
Leveraging CIFT's automation expertise allows for a smoother, less stressful integration process. To schedule a complimentary assessment, please fill out our contact us form and our experts will be able to assist you. 
Once automation is integrated, preventative maintenance is crucial. Stay tuned for our next automation blog that will talk all about preventative maintenance. 
Miss our previous automation blog? Read Automation: Is It Worth It for Small to Midsize Food Manufacturers?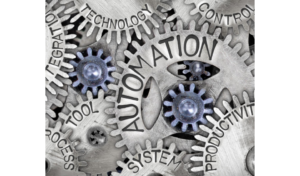 Automated manufacturing processes have led to incredible increases in throughput and efficiency for manufacturers in all industries. However, automation adoption has been low in food manufacturing due to a variety of factors, including product fragility, product complexity, and food safety concerns. However, modern automation solutions provide significant guaranteed value while risk to product quality and safety is negligible.
This post will cover the primary ways automation solutions provide value for food processors, as well as further addressing some potential concerns. This post will be the first in a series that will allow food manufacturers new to automation to learn more about the technology and how the solution integration process works.
Reducing manual interaction in the production process.
Automating unit operations will obviously reduce the number of people required for line operation. This, in return, allows for more efficient allocation of your current workforce, so your employees are in the right spot at the right time. Minimizing the amount of people necessary to operate the process can also allow for additional production shifts without increasing your current workforce.
Reducing manual interaction also creates faster production throughput. While this isn't guaranteed, generally automated production processes mitigate or remove manual bottlenecks. These eliminated bottlenecks will cause better productivity per hour of line time.
Gathering data on your products and processes.
Modern automated process equipment will generally come equipped with the necessary sensor systems that allow for real-time gathering of important process metrics, which can be used to make better-informed decisions on process parameters.
Automated process equipment can also help you stay on top of maintenance requirements. Advanced equipment can self-monitor and warn operations about necessary preventive maintenance before there's an issue. This keeps your production healthy and organized by being able to schedule repair downtimes in advance.
Automated production processes can also be integrated directly into an ERP or similar program, unlocking the full potential of that software to provide important analytics and business connectivity.
Addressing concerns: Food safety
Food safety is any manufacturer's number one priority and automation shouldn't compromise that. Modern robotics solutions can be fabricated to fit any food safety program, including full wash-down capabilities and food-safe contact surfaces for end-of-arm tooling.
CIFT can provide guidance on how an automation solution can best fit your needs. To schedule a complimentary assessment, please fill out our contact us form and our experts will be able to assist you.
Interested in learning more about automation? Read our next automation blog on the solution integration process.