Ohio Signature Food Contest: Kyle Baker
Q&A with Kyle Baker, CEO of Gertie's Premium BBQ Sauce
1) How did you come up with your idea for a product?
We came up with the idea because we dreamed of marketing our product to the world. We had always believed we had a sauce that many, many people of various demographics really liked. When the opportunity as great as the Center for Innovative Food Technology's (CIFT) food contest came up we could not pass it up.
2) Who encouraged you to sell your product?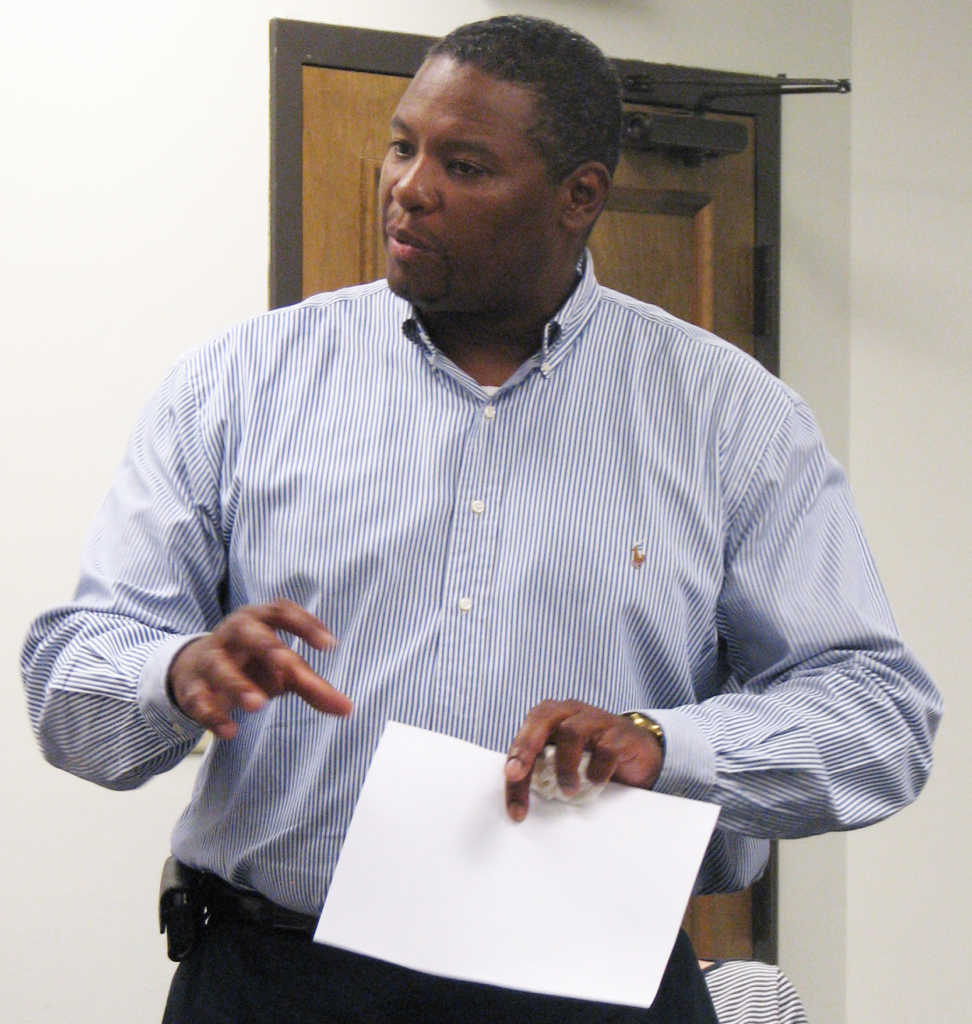 My mother, Vernice Gertrude Baker, encouraged me to sell our barbecue sauce. My mother was an outstanding cook and the mother of eight. She was also the lead cook at The Toledo Hospital for many years. Before she died she told me, "Kyle, I think you should do something with that sauce."
3) For you, what was the most interesting part of the Ohio Signature Food Contest?
The most interesting part of contest for me was the interview segment with the judges. They wanted to make sure I had a vision for our product, and asked me multiple questions … not on how it was made, but on who we were targeting to sell to, what container sizes, and things of that nature.
4) What are some of the hardest elements in getting your product on grocery store shelves?
For us the hardest part has been being able to speak to the decision maker at each store – the person who makes the call on if they want to put us on their shelves or not. It takes patience and persistence.
5) What was the best piece of advice you received when you started the process of making your food product a reality?
I have to tell you, I have been very fortunate to meet the various people that I have on this journey. I have met some highly successful people and I have met people that have failed. Believe me, the advice from both ends of the spectrum have been valuable. But the best piece of advice I received when I started the process of making this a reality was from Mr. Bill Hirzel of Hirzel Canning Co. and Farms, and the Dei Fratelli brand. He told me, "Make your jars of barbecue sauce one at a time, Kyle. One at a time." That is the principle we stand on today.
6) What food safety training was required for you before you could begin mass producing your product?
We had to be certified in food sanitation by the state of Ohio before we could begin processing our product. CIFT provided the training and classes for us.
7) Some probably dream of getting their product in large retailers. How realistic is this at the start?
Getting into a chain of large retail stores is the ultimate dream. It's also a lot of work and you will need some luck or have to know someone that is in the position to get your product on their shelves. Most large retailers want to know if you have, or can prove your product is capable of keeping up with the task.
8) What were some of the most surprising things you have learned in this journey so far?
I have to tell you, the most surprising thing to me so far is that some of the "bigger hitters" are willing to give you advice and will answer questions that can help you to grow.
9) What would you tell someone who aspires to get their food product on grocery store shelves?
Go for it, and do not listen to negative people. If you don't try it, you have already failed, because you will never know if you would have been successful or not and that will allow you to be at peace with yourself.