Articles by Day:
September 1, 2020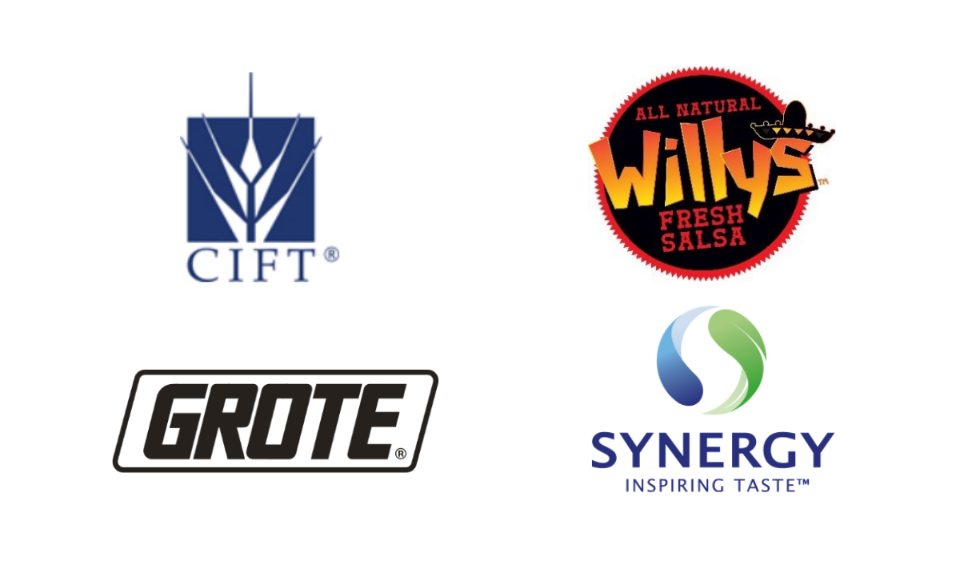 The CIFT membership consortium is one of the pillar's of the organization and the core component of industry engagement.
The goal of the CIFT membership consortium, which is comprised of food industry businesses, suppliers, and academic institutions, is to enhance the economic viability of Ohio's food and agricultural sector through advanced technology, research projects and job creation. Over the years many companies have quickly learned of the benefits of a membership.
Southwest Ohio based Synergy Flavors, located in Hamilton, Ohio (Butler County), is a leading global manufacturer and supplier of flavorings, extracts and essences for the food and beverage industries.
Their capabilities span the globe – not only with three manufacturing and technical support facilities in the U.S., but also locations in Brazil, Ireland, U.K., and Thailand. As a result of the CIFT membership consortium alone, Synergy has increased their product/process investment by more than $25,000, added jobs, and enjoyed several thousands in savings along the way.
"We have been very pleased with our investment in a membership, as CIFT can provide specific services not readily available from other providers," stated Dr. Youngmok Kim, senior research scientist, Synergy. "We look forward to working with CIFT for years to come."
CIFT member, Willy's Fresh Salsa, is a manufacturer of seven flavors of fresh salsa found in thousands of stores nationwide. Looking to expand their retail options, the salsa maker sought to achieve the British Retail Consortium (BRC) Global
Food Safety Initiative Certification, known in the food manufacturing industry as a leading global quality and food safety certification program.
The Swanton, Ohio based company, employers of more than 30 people, utilized their CIFT membership consortium by seeking assistance from CIFT, along with Savour Food Safety International (to assist with developing, coaching, training and implementation of the food safety and quality programs) and Richter International (for process authority assistance).
The BRC certification was accomplished in their first attempt – a rare feat for most small business food companies – and the AA grade received was the highest mark possible.
"The results of this initial audit exemplify the commitment and dedication of the entire team at Willy's to making safe, delicious, fresh salsa while maintaining world class quality and service," said David Cole, COO/CIO, Willy's Fresh Salsa. "We are very excited for what lies ahead."
Willy's Fresh Salsa was able to hire 15 full and part-time employees for additional sales volume, and the company invested more than $1,000,000 in equipment and upgrades to the facility. The BRC certification also opens the door to private label and co-packing opportunities that were not possible to explore before certification.
This milestone for the company lends the strong possibility to adding more jobs as distribution grows. Increased annual revenue is projected to exceed more than $4,000,000.
With an international office in the U.K., the Grote Company's corporate headquarters are located in Columbus, Ohio (Franklin County).
They are one of the leading manufacturers of top-quality food slicing and assembly equipment for pizza and sandwich restaurants. Grote sought a CIFT membership consortium because of the staff's reputation for providing solid expertise to the food industry.
The membership has paid off.
Grote has seen an increase in sales of more than $500,000, and cost savings of more than $60,000. New jobs have been added as well.
"As we look to innovate and add new technology to benefit our customers, we are very pleased with the results of our CIFT membership and look forward to continuing the partnership," stated Bob Grote, CEO, Grote Company.
CIFT members work with some of the largest accounts in the world.
Members have been at the forefront of advancing technology, demonstrating prototypes, and evaluating innovative technologies which has lead to commercialization activities and economic growth for processors.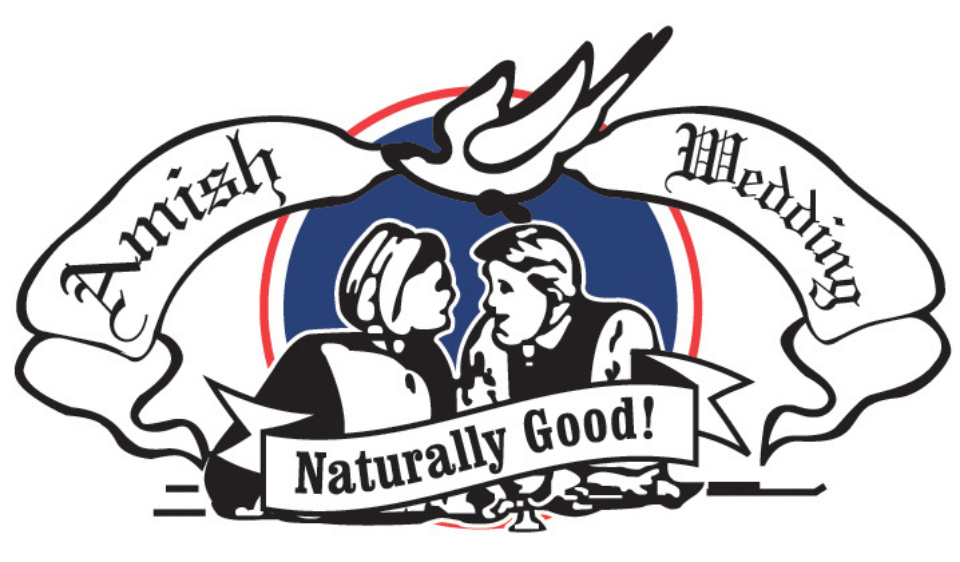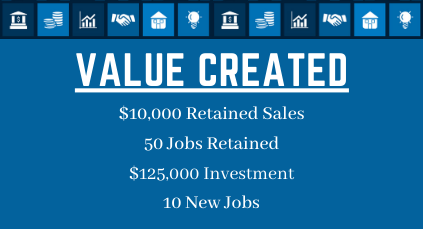 Amish Wedding Foods, operating in the center of Holmes County in beautiful Millersburg, Ohio, produces a wide variety of products including pickled vegetables, spreads and sauces, pie fillings, salsas, and jams. Their traditional Amish recipes and commitment to quality makes them a favorite in both the retail and private-label spaces. They operate two production facilities, one that produces canned products, and a second which repackages candy/snack items, cuts/ repackages cheeses, and produces a peanut butter spread.
In order to comply with the Food Safety Modernization Act (FSMA), as well as to continue their commitment to producing high-quality and safe food, Amish Wedding Foods decided to invest in CIFT food safety compliance services to improve all aspects of their food safety program.
With the changes in regulation, many companies were forced to re-evaluate their current food safety plans, and create or revise programs and policies.
Due to their large number of product lines, Amish Wedding Foods requires multiple food safety plans, each customized to certain products, equipment, and environments in each production facility. CIFT has significant experience in developing food safety documentation for a large variety of situations, and was able to provide expertise on guidance on the creation of each plan.
"The team that I collaborated with were extremely helpful and knowledgeable. At no time have I felt rushed during the project and the team worked well together, which took a lot of stress off me." – Keith Hoyt, Quality & Food Safety Compliance Manager, Amish Wedding Foods
CIFT worked with Savour Food Safety International to provide training to Amish Wedding Foods on the requirements of the FDA's Preventative Controls for Human Foods regulations, and provide guidance through the process of updating their hazard analyses and developing food safety plans to comply with FSMA. CIFT and partners worked alongside Amish Wedding Foods on their food safety plans, including background information, hazard analyses, preventive controls, process monitoring, verification, record-keeping protocols, corrective actions, cGMP programs, and recall plans.
Verhoff Machining & Welding, Inc. is a family owned operation employing 120 dedicated staff. Located in Continental, Ohio, Verhoff services the agriculture industry, industrial manufacturing, heavy equipment and military industries. The company experienced a significant reduction in sales to the defense supply chain, and needed core strengthening of the manufacturing operations and decided that implementing lean manufacturing would benefit them the most.
Implementing lean manufacturing, also known as continuous improvement, helps to restructure workflow which saves time and money, allowing manufacturers to reduce their wasted time and effort.
The company reached out to CIFT, a regional Ohio Manufacturing Partnership (MEP) partner to implement the lean program. The assistance of CIFT/Ohio MEP proved to be critical to the program's success.
To help Verhoff with their key areas of improvement, CIFT provided the "on-site" process education and "hands-on" shop floor experience and implementation of lean principles and techniques. The program's implementation of lean manufacturing is projected to result in 165 jobs retained or created, and a potential revenue of more than $13,000,000 on an annual basis.
The cost savings from incorporating the lean program is estimated to be more than $58,800.
In addition to increased sales and jobs, Verhoff was able to purchase $725,400 worth of new investments.
"The program was a much needed resource to help elevate our company to meet the needs of the workload," said Barb Rieman, accounting and human resources, Verhoff
This project was funded in part by the U.S. Department of Defense Office of Economic Adjustment through a grant managed by The Ohio State University. To learn more how Ohio MEP and implementing lean manufacturing can help your company, please contact us through our website.