Articles by Day:
September 2, 2020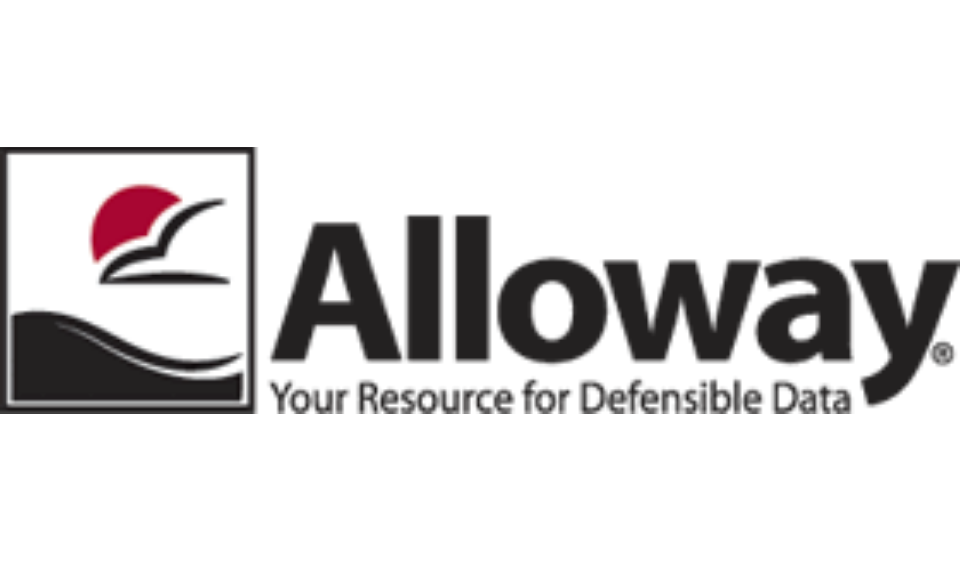 Alloway, a full service environmental laboratory that provides solutions for drinking water, wastewater and hazardous waste analyses, has provided defensible data for over 30 years. They staff their clients' industrial laboratories, partner with non-competing commercial laboratories and provide innovative software solutions.
With increasingly more stringent pollutant limits, Alloway believed they needed to innovate their process by employing respirometry. Respirometry is used to understand and troubleshoot the activated sludge process. Alloway knew that using respirometry to study and evaluate municipal industrial wastewater treatment processes would benefit regulated communities and companies. So, a demand for new product development of designing and fabricating a mobile respirometry system exclusive to each customers' separate needs emerged.
Alloway's research found there were no companies in the state of Ohio that offered respirometry testing services. They contacted CIFT, who connected them with The Ohio Energy & Advanced Manufacturing Center (OEAMC). OEAMC worked with Alloway to custom design and engineer a Mobile Respirometer System specifically for Alloway's needs.
Since new product development and implementation, Alloway has saved over $100,000 with an increased investment of over $145,000. Alloway has also avoided over $100,000 of unnecessary investments.
Rowmark is a leading manufacturer of engravable sheet plastic for the awards, engraving and signage markets and carries a complete line of products for sublimation and digital printing. Rowmark's products are made in the United States and sold in more than 80 countries around the world. In order to grow the company and increase efficiencies, Rowmark wanted to assess and understand the product flow, material movement and volume profiles at their Findlay and Columbus, Ohio locations, while also understanding how those facilities interfaced with other facilities in the network and implementing a continuous improvement mindset throughout the company. To do so, Rowmark paired up with Ohio MEP.
Ohio MEP helped Rowmark by coordinating with St. Onge Company, a supply chain engineering and logistics-consulting firm. St. Onge Company provided Rowmark with a closer look at their supply chain and internal interfacing network. St. Onge Company also compiled a data review and a design principles document for assistance with continuous improvement.
The data and information gained from this project transformed Rowmark's processes. The information fed Rowmark's supply chain Kaizen event, operation reviews and discussions and enlistings of improvement opportunity scenarios. St. Onge Company then facilitated the Kaizen event which fosters continuous improvement and Lean principles for the company.
From this partnership and the supply chain knowledge gained, Rowmark saved over $1 Million, increased their investment by $1.2 Million and created five new jobs.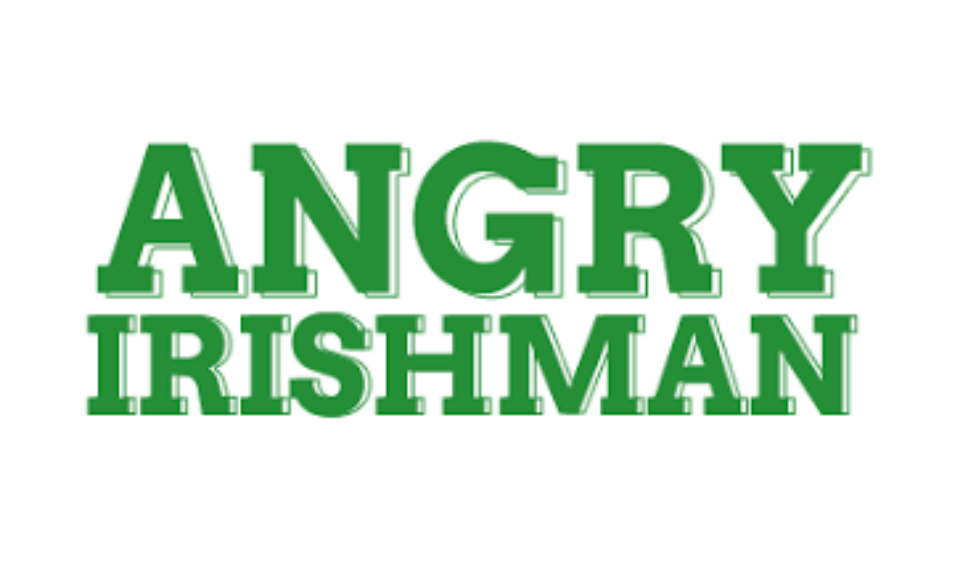 When mass production is key, but machinery investment is limited, NOCK brings the heat.
Angry Irishman has been crafting award-winning hot sauces since 1996. They originated in Southwest Florida and today they travel all over the United States promoting their brand at hot sauce expositions and competitions. They have taken their hot sauces to the next level by not only bottling the sauces, but growing most of their own peppers.
Due to growing demand, Angry Irishman identified a need for a licensed facility that had the capability of mass producing. Along with mass producing, they also wanted to increase their output of product and co-pack for other companies. So, Angry Irishman contacted CIFT for support.
CIFT provided Angry Irishman with access to the necessary certified equipment through the Northwest Ohio Cooperative Kitchen (NOCK). NOCK  dramatically increased production from 1 product to 10 varieties and eliminated the need for Angry Irishman to invest in new, costly machinery. The two companies are currently working together to upgrade an existing Angry Irishman building to further increase production and co-pack for other companies.
"CIFT's involvement has been imperative in allowing us to produce and package our products. The savings from using the NOCK for our food business has saved us by not only hundreds of thousands of dollars for building and equipment, but also invaluable knowledge from the staff."
Since partnering with CIFT, Angry Irishman has increased/retained sales by more than $26,000 as well as new investments exceeding $20,000. Angry Irishman has also saved more than $350,000 by avoiding unnecessary investments and two new jobs have been created.
Angry Irishman has been shipped throughout the United States, Canada and even Australia through online shipping. It can be purchased at Frobose Meat Locker, Churchill's and Kazmaiers, just to name a few.
View a full list of processors that NOCK brings the heat to.
Meijer, a pioneer in the combined grocery and department store concept, opened their first superstore in 1962 in Grand Rapids, Michigan. Today they have more than 200 locations located throughout the Midwest. Their stores average up to 250,000 square feet. Meijer, a family owned business, has consistently led the industry by being recognized as leaders in understanding and offering high quality foods and produce.
In 2014, Meijer began construction on a new Meijer's Purple Cow Creamery in southwest Ohio. This 105,000 square foot dairy production and refrigerated warehouse was built near the 1.7 million square foot Meijer Distribution Center to optimize delivery to stores located throughout the Midwest.
The Meijer's Purple Cow Creamery faced the difficult challenge of launching live culture products using specialized processes. To do so they needed to create over 30 SKU's (stockkeeping unit) in an extremely short time frame. Meijer reached out to CIFT for expertise to scale up and develop the production operating procedures and quality control requirements for launching new products in nine months.
Partnering with CIFT/Ohio MEP helped meet tight deadlines and created over 30 new SKU's.
The experienced CIFT team quickly began to address equipment capabilities and set realistic launch dates. Working tirelessly, the team began product startups within just three months, and continued to launching new products in just nine months.
When the project completed the economic impact was substantial. Meijer had increased/retained sales of more than $3.8 million as well as new investments exceeding $4 million. The Meijer/CIFT partnership also resulted in savings of more than $12,000 and five new jobs.
Guac Shop, founded by Danielle Arbinger, makes four delicious and unique styles of guacamole. Danielle had been making her special guacamole for friends and family for years, and always dreamed of taking it to the next level. But when she entered her product into the Franklin Park Kiosk Competition and won first prize (valued at $20,000 dollars) she knew Guac Shop was ready to take the next step.
But to scale up, Guac Shop had to solve two difficult and expensive problems. The first problem was how to ramp up production. To do so would require significant investment and expense. And the second issue was how to increase the shelf life of the product to make it viable for selling in retail outlets.
And this is where CIFT and our NOCK facility was able to step in and help the Guac Shop solve these issues and help propel their business forward.
"I am so thankful to CIFT. With their help, I was able to start Guac Shop and scale up at warp speed. The facilities, equipment, guidance and connections I've made there have been invaluable to my business." – Danielle Arbinger, President and Founder of The Guac Shop
CIFT was able to move them into our production facility in Bowling Green, Ohio. Because CIFT is both an incubator and a nonprofit, Guac Shop was able to do so without having to invest in costly equipment or a more expensive rental of a industrial production facility. Utilizing our facility and equipment, along with guidance from our expert team, allowed them to quickly ramp up production.
But Guac Shop still had the problem of increasing the shelf life of their delicious product. The guacamole at that point has a shelf life of only seven days, which would not be enough to get the product stocked at retail outlets and grocery stores. By working with our team and our network connections at OSU, Guac Shop was able to switch to a HPP process for refrigerated products. This increased their shelf life from seven to over sixty days.
With these problems solved through partnering with our team at CIFT, Guac Shop is now taking it to the next level and selling their product at outlets like Walt Churchills Markets and Kazmaiers Market among others. Working with CIFT also saved them $240,000 in investment costs, and an increase in sales of $10,000. Guac Shop was also able to create and retain 5 jobs, and due to growth make an additional $21,000 in new investments. Working together with our team, Danielle and Guac Shop had truly taken it to the next level.
View a list of all NOCK processors.