Articles by Month:
November 2020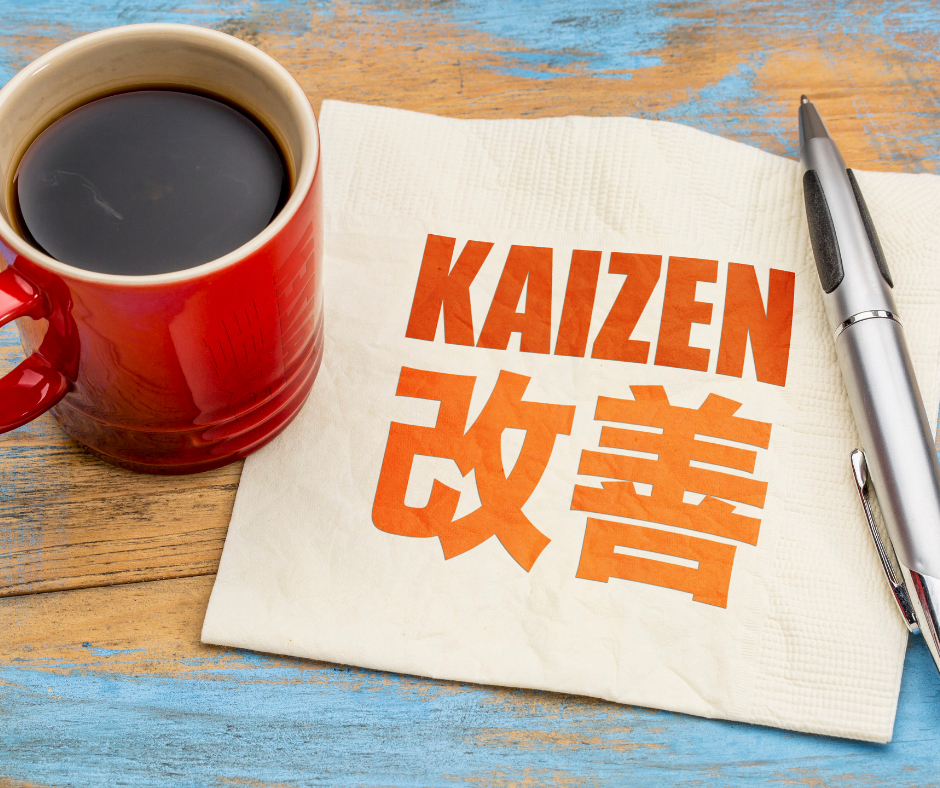 In this lean blog series so far, we've identified and discussed two benefits of implementing lean into your manufacturing production: Eliminating waste and organization/cleanliness. It's clear to see that safety would also be an added benefit to lean manufacturing. When you've eliminated waste, put everything in order and used correctly, it is easier to understand all the processes and thus be safer as a whole. 
The word Kaizen means "improvement". Kaizen is a lean idea that focuses on continuous improvement and empowering employees to make and suggest changes, no matter how big or small. Implementing Kaizen mindsets and incentives in the workplace will lead to added safety measures for your business.
So how do you foster a Kaizen work environment?
Hold A Kaizen Event
Kaizen events can lead to some major improvements in a short amount of time. For these events, it is vital to have all the appropriate and necessary employees involved. You will get right down to the real problems that are causing inefficiencies in the company or a specific department. 
Choose A Problem and Solve with PDCA
When you have all the right people together, select the most obvious problem that the group is being faced with and commit to solving it using the "PDCA cycle". PDCA stands for: 
Plan: Find the problem(s) and create a plan

Do: Implement and test solutions

Check: Analyze and reflect

Act: Implement best solution and standardize
When Act is completed, start the PDCA cycle over with a new problem. 
Reward Improvement
Make continual improvement rewarding to those who show they are committed to the philosophy. Reward one person or department a month, quarter, or whatever frequency you'd like, who makes the greatest improvement to the company. This will entice employees to participate and show that their actions and commitment don't go unnoticed and are appreciated. 
Coach Growth Mindsets
A growth mindset means you want to evolve and improve your character by continually pushing yourself to learn new skills. People with growth mindsets are more likely to foster a Kaizen work environment. Providing a professional development course on growth mindsets will more quickly develop your employees into the Kaizen culture. 
The CIFT manufacturing team is dedicated to the continuous improvement of all our partners. We offer a no strings attached complimentary lean assessment of your production.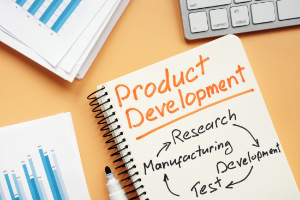 What is Product Development?
Many companies may treat product development as if it is similar to manufacturing, however the two are profoundly different. Product development is the whole process of bringing a new product to market whereas manufacturing is solely the production aspect. Product development is not only essential for business success, but also contributes directly to a company's growth. The product development process for most food businesses consist of five basic stages: Idea Generation, Screening, Concept Development, Product Development and Commercialization.
Why is Product Development Important?
In order to stay competitive and satisfy consumer needs, companies need to be innovative and part of innovation is product development. If you're part of a larger corporation, you might have your own team of development specialists that includes food scientists, food engineers and marketing experts. Even with a specialized team, development is not a quick initiative. The average time spent on developing new food products is about two years and failure rate can be as high as 90%.
Current US Food Trends
Many food scientists are increasingly faced with developing products that are influenced by claims such as, "Clean Label", "Natural", "Organic", "Sourced Domestically" and "Containing No Trans Fat". This effort is largely based on the consumer, who is becoming more educated about what food products they consume or purchase.
In 2020, there have been a few trends within the food industry that are gaining momentum and have captured the eye of the retail consumer, for example:
Plant Based Meat Alternatives (ie. Beyond Meat, Impossible Burger, etc)
Functional Foods (ie. Probiotics Added, Calcium Fortified, etc)
Global Flavor Profiles (ie. West African, Middle Eastern and South Indian)
CIFT's Product Development History and Offering
For over 25 years, CIFT has been involved in product development and helping a variety of food manufactures on projects related to Formulation Development, Concept Development, Ingredient Sourcing, Sensory Analysis to Production Trial Runs. Led by Dr. Shari Plimpton. Our clients range in size from million dollars to over a billion dollars in annual sales.
Satisfied Customers
Many of the clients CIFT works with have products found in retail and/or food service regionally, nationally and international. CIFT's product development experience includes Fermented Dairy Products, Meats, Entrees, Frozen Foods, Canned Vegetables Sauces, Snacks and Confectionery Products.
One of the many product development success stories includes CIFT working with Meijer. Meijer is a pioneer in the combined grocery and department store industry. Today, they have more than 200 locations located throughout the Midwest. CIFT's expertise helped deliver a substantial economic impact by resulting in savings of more than $12,000, five new jobs and increased/retained sales of more than $3.8 million. Read the entire success story, "Launching New Products in Just Nine Months".
No matter if you are a meat processor, canned vegetable producer, beverage or snack manufacturer…CIFT has the experience to get you to the next level.
Additional Expertise — Supply Chain Optimization
Development is just one of CIFT's expertise. With Covid-19 yielding a major impact on many food manufacturers' supply chain needs, we also offer a free Supply Chain Assessment. This free assessment is available for food manufacturers faced with challenges ranging from long lead times to seeking alternate ingredients, packaging and/or chemical suppliers.
CIFT can provide technical assistance for any of your development needs, large or small. To schedule a complimentary consultation, please fill out our contact us form and our experts will be able to assist you. When you are ready, we are ready!