Articles by Month:
September 2020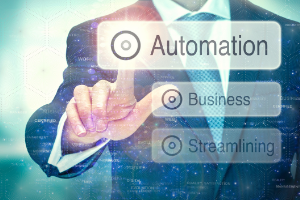 Integrating an automation solution without much background knowledge can be intimidating. CIFT is an expert at facilitating integration, and this guide will walk you through the steps of our automation integration process. 
Stage 1: Complimentary CIFT Assessment
If you're unsure about what automation solutions offer the most value to your business, CIFT provides a free assessment of your entire operations to analyze all possible solutions and calculator ROI estimates. This assessment would result in a report that provides key information for strategic decisions. This CIFT report will also contain recommendations on what solutions offer the most value and how CIFT can facilitate integration.
Stage 2: Sourcing an Integrator 
CIFT has a wealth of experience working with a variety of integrators, both in terms of area of expertise and geographic location. Through our partnership with Rockwell Automation, we also have access to their large network of preferred integrators. 
Upon review of the assessment report, CIFT can be contracted to procure quotes from multiple integrators, go over those quotes with you and help you determine which integrator would be the best fit. Once an integrator quote is selected, CIFT will provide a new proposal that includes the integrator quote as well as any relevant funding we have available.
Stage 3: Completing the Work
CIFT will work with the integrator to schedule regular update meetings, help you approve design drawings, schedule onsite work to minimize downtime and coordinate test runs. CIFT staff will be right by your side throughout the project to ensure open communication and acceptable deliverables. 
Leveraging CIFT's automation expertise allows for a smoother, less stressful integration process. To schedule a complimentary assessment, please fill out our contact us form and our experts will be able to assist you. 
Once automation is integrated, preventative maintenance is crucial. Stay tuned for our next automation blog that will talk all about preventative maintenance. 
Miss our previous automation blog? Read Automation: Is It Worth It for Small to Midsize Food Manufacturers?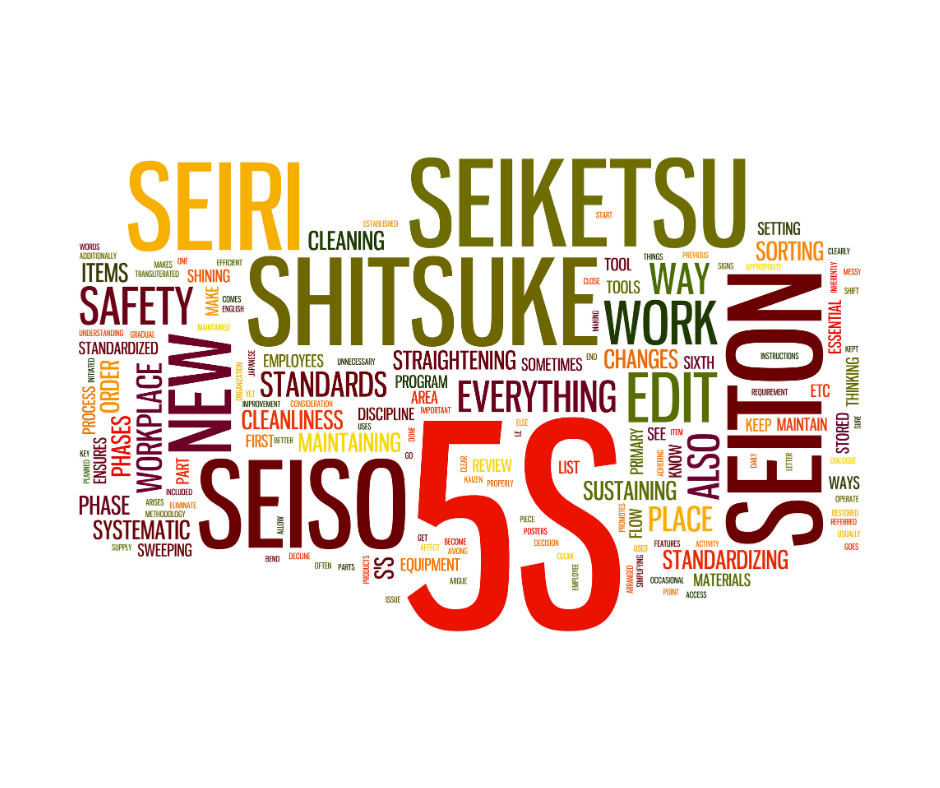 Lean manufacturing is getting your production to run as efficiently and effectively as possible. In order to do so, it is vital that all materials and employees have a place that is clean and organized. This is where the next lean terminology and methodology comes into play: The Five S's (5S) of Lean .The 5S philosophy believes that when a workplace is clean, organized and safe, waste will be reduced and productivity will be optimized. 
The Five S's of Lean
Naturally, The Five S's all start with the letter "S" and they all derive from Japanese terminology. The Five S's may seem straightforward and simple, but when implemented correctly they deliver massive value. 
Sort
When you begin the 5S of lean process the first step is sorting and organizing to determine what is actually needed vs what is not. Many times what you find in this process is not what you expected. This can apply to any materials or instructions that your organization is currently using. 
Set In Order
Set in order, also known as orderliness, means that everything has a place. This means optimizing part and tool use and when they should be stored after use. When everything has an order, parts and tools can be identified more quickly for the next use. 
Shine
Shine, aka cleanliness, involves the enhancing  of cleaning equipment and  materials. This value of a more sanitary work area cannot be overvalued. Employee productivity and morale are directly impacted by identifying areas for improvement in this area. 
Standardize and Sustain
These last two parts of the 5S of lean process are standardize and sustain. We group them together because they both represent the continuing actions and the culture change and mentality needed to implement and benefit fully from the 5S process. Building the "5S way of life" takes time and effort but can truly build a more productive and innovative environment for your company. 
Getting this five-step process implemented correctly is a challenge worth taking for any company who wants to grow and increase output while actually decreasing costs. Our team at CIFT has the resources and expertise to apply lean manufacturing to your production, big or small. Read more about our continuous improvement services here.
This article is a part of our ongoing series to help manufacturers in Northwest Ohio grow and innovate. Did you miss Lean Benefit #1? Read the article here. 
Continue reading our last blog of the series – Lean Benefit #3: Safety
The heart of lean is eliminating wastes in all aspects of manufacturing. In lean, waste is defined as anything that does not add value to your customers. When you dig into what waste actually is, you'll find a common term used is the Seven Deadly Wastes.
Seven Deadly Wastes
The Seven Deadly Wastes are areas of your manufacturing process that can be explored to find opportunities for improvement. These seven areas may be costing your company unnecessary fees and might be worth looking into.
Overproduction
Overproduction means you are making something before it is actually needed. This can lead to some serious problems with inventory and issues with knowing your true supply and demand needs. Manufacturing overproduction typically happens when a 'push production system' is implemented rather than a 'Just In Time' philosophy. If you're overproducing, you're losing money in the end.
Countermeasures for Overproduction:
'Takt Time' — Paces production so the rate of manufacturing matches the rate of customer demand
'Kanban' — Pull system to control how much product is manufactured
Reduce setup times which will allow for small batches to be produced
Waiting
Waiting refers to how much time is being held up getting to the next step in production. When your production has a high wait time, value is lost and business is not running as efficiently as possible. Waiting can be anything from waiting for materials to arrive to having equipment with insufficient capacity.
Countermeasures for Waiting:
Continuous Flow — Design process that has minimal buffers or downtime between production steps
Standardized Operating Procedures — Set of instructions for processes which ensures consistent work and consistent time
Transport
Waste in transport, or transportation, is when there is excessive movement of materials or people, this can include the movement of tools, equipment, etc. When this type of waste occurs, the likelihood of product damage increases. When this happens with employees, their time is not being used to its full potential.
Countermeasures for Transport:
Value Stream Mapping — Design a production line that allows flow between processes
Motion
Waste in motion includes unnecessary or repetitive movement in people, equipment or machinery. This includes walking, lifting, reaching, ect. Lean suggests that these tasks should be redesigned to enhance work and increase health and safety of employees. When a repetitive movement happens, no value is being added.
Countermeasures for Motion:
Create an environment that is organized and as efficient as possible for employees
Overprocessing
When there is more work or effort being done than needed for processing, overprocessing is happening. Overprocessing can come in many forms. It can be having too high of technology for machines, running too many tests, having more functionalities than needed…just to name a few.
Countermeasures for Overprocessing:
Kaizen — Always have the customer in mind and compare their needs to the manufacturing process, while looking for ways to simplify
Inventory
Inventory is usually looked at as a positive, but having more inventory than what is needed to sustain a steady workflow can be detrimental. When there is too much inventory, product defects can occur, money allocation gets uneven, and hidden problems can arise which will ultimately slow down production.
Countermeasures for Inventory:
'Just In Time' — Purchasing raw materials only when needed
Continuous Flow — Decrease buffers between production steps
Defects
When a product is not up to standards, it is considered a defect and needs additional attention to be reworked or needs scrapped completely. Both the rework and scrapping are wastes. Rework requires additional resources from both equipment and employees. Scrapping the product as a whole is a waste in product and time.
Countermeasures for Defects:
'Poka-Yoke' — Error proofing the design process which decreases the likelihood of defects
'Jidoka' — Design equipment to detect defects and stop production
Go back and look at defects and get to the root cause, then implement changes accordingly
There are many resources when it comes to eliminating wastes, which can become overwhelming on where to start. Our team can be your starting point to get you off in the right direction. Read more about our continuous improvement services here.
Read our next blog of the lean series – Lean Benefit #2: Organization/Cleanliness
Did you miss our last lean blog overview? Read the 3 Benefits of Implementing Lean into Your Manufacturing Production: A Blog Series.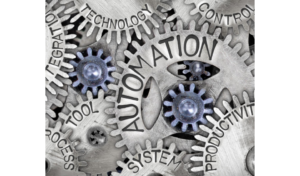 Automated manufacturing processes have led to incredible increases in throughput and efficiency for manufacturers in all industries. However, automation adoption has been low in food manufacturing due to a variety of factors, including product fragility, product complexity, and food safety concerns. However, modern automation solutions provide significant guaranteed value while risk to product quality and safety is negligible.
This post will cover the primary ways automation solutions provide value for food processors, as well as further addressing some potential concerns. This post will be the first in a series that will allow food manufacturers new to automation to learn more about the technology and how the solution integration process works.
Reducing manual interaction in the production process.
Automating unit operations will obviously reduce the number of people required for line operation. This, in return, allows for more efficient allocation of your current workforce, so your employees are in the right spot at the right time. Minimizing the amount of people necessary to operate the process can also allow for additional production shifts without increasing your current workforce.
Reducing manual interaction also creates faster production throughput. While this isn't guaranteed, generally automated production processes mitigate or remove manual bottlenecks. These eliminated bottlenecks will cause better productivity per hour of line time.
Gathering data on your products and processes.
Modern automated process equipment will generally come equipped with the necessary sensor systems that allow for real-time gathering of important process metrics, which can be used to make better-informed decisions on process parameters.
Automated process equipment can also help you stay on top of maintenance requirements. Advanced equipment can self-monitor and warn operations about necessary preventive maintenance before there's an issue. This keeps your production healthy and organized by being able to schedule repair downtimes in advance.
Automated production processes can also be integrated directly into an ERP or similar program, unlocking the full potential of that software to provide important analytics and business connectivity.
Addressing concerns: Food safety
Food safety is any manufacturer's number one priority and automation shouldn't compromise that. Modern robotics solutions can be fabricated to fit any food safety program, including full wash-down capabilities and food-safe contact surfaces for end-of-arm tooling.
CIFT can provide guidance on how an automation solution can best fit your needs. To schedule a complimentary assessment, please fill out our contact us form and our experts will be able to assist you.
Interested in learning more about automation? Read our next automation blog on the solution integration process.
When you look up the definition of lean manufacturing, you'll get a lot of results, but in summary the focus is on minimizing waste in order to maximize productivity. Now, more than ever, companies are in dire need to get the most bang out of their buck and run as efficiently as possible. With COVID-19, many companies are unfortunately struggling with employee shortages and are searching for a better way to run their production with fewer employees. By implementing a lean production, areas of waste can be diminished, allowing for better quality of work to get done, even while the worker shortage is upon us all.
Here's an introduction of the three reasons why you should consider taking a deeper dive into the possibility of going lean.
Eliminate Waste
What is waste? Identifying it correctly is the key to eliminating it effectively. Waste is anything that does not add value to your customers. Our team will look for what we call the seven deadly types of waste: Overproduction, waiting, transport, motion, overprocessing, inventory and defects. By looking in the correct places we can highlight opportunities that can deliver bottom line impact. This includes optimizing your employee output by utilizing them in the most beneficial positions.
Organization/Cleanliness
In order to run as efficiently and effectively as possible with the employees you have, everything needs to have a place that is clean and ready. This is where 5S comes into play with lean manufacturing. 5S stands for: Sort, set in order, shine, standardize and sustain. When you begin the 5S process, you first sort, or organize, and determine between what is actually needed and what is not. Set in order, or orderliness, means everything has a place and should be put away directly after use. Next, shine, or cleanliness, is keeping up with cleaning your equipment or materials. Finally, the last two, standardize and sustain, are the ongoing actions and mentality to continue doing the process and stick to the rules. When this five-step process is implemented correctly, it can improve the overall business by organizing, cleaning, developing and sustaining a productive work environment.
Safety
It's clear to see that safety would also be an added benefit to lean manufacturing. When you've eliminated waste, put everything in order and used correctly, it is easier to understand all the processes and be safer as a whole. Kaizen is a lean idea that focuses on continuous improvement and empowering employees to make and suggest changes. Implementing kaizen mindsets and incentives in the workplace will lead to added safety measures for your business.
Lean can deliver these outcomes and many more when implemented with the correct procedures. Ohio MEP can provide the lean training to these concepts, delivering for you across all levels of your business. Read how CIFT helped Verhoff Machine and Welding get lean.
Read more on Lean Benefit #1: Eliminating Wastes.
Interested in learning more about our manufacturing services? Visit our website or contact us for more information.
Robotic Technical Support Services (RTSS) helps companies stay competitive by providing engineering, installing, servicing and upgrading of robotic and automated systems. They also provide supplemental contract services to companies in need of additional engineering or service technicians. To keep up with the ever-changing cyber security compliance requirements, RTSS needed an assessment of their current cyber security, along with implementation and documentation of any necessary changes. RTSS contacted CIFT for help.
CIFT first conducted an assessment that mapped out all national cyber security requirements. Then RTSS's cyber security was analyzed to uncover how their system matched up to the national requirements. The assessment served as a focal point for all proof documentation, compensating controls, explanations of how applicable each requirement is to RTSS and informed recommendations for cyber security compliance planning. A gap analysis was also included in the assessment which allows RTSS to understand how compliant they are to the standard. Proper documentation and descriptions of the covered contractor information system operating environments were completed in order to meet NIST 800-171 and DFARS requirements.
This assessment and implementation saved RTSS over $9,500 in costs. They also saved over $10,000 on investment while increasing their investment over $22,000.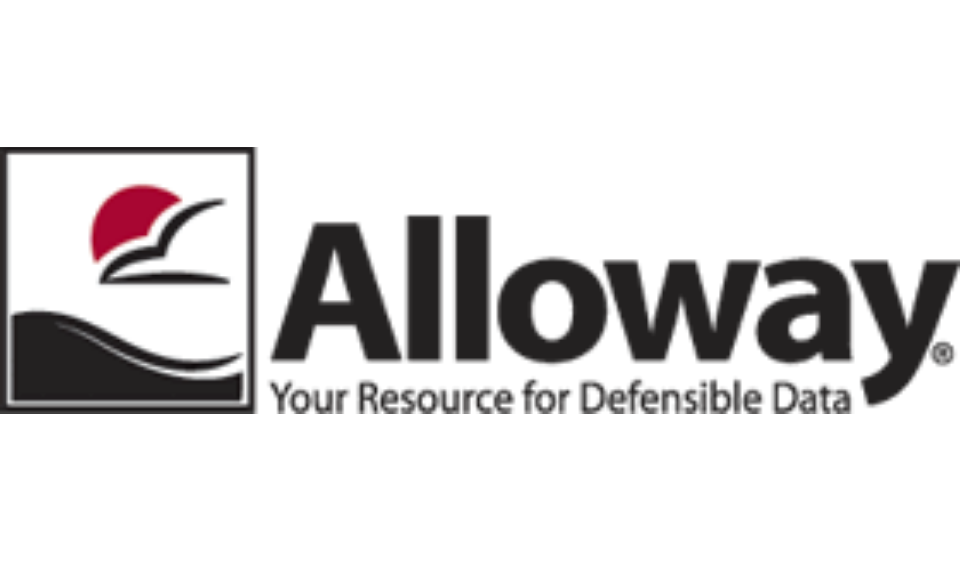 Alloway, a full service environmental laboratory that provides solutions for drinking water, wastewater and hazardous waste analyses, has provided defensible data for over 30 years. They staff their clients' industrial laboratories, partner with non-competing commercial laboratories and provide innovative software solutions.
With increasingly more stringent pollutant limits, Alloway believed they needed to innovate their process by employing respirometry. Respirometry is used to understand and troubleshoot the activated sludge process. Alloway knew that using respirometry to study and evaluate municipal industrial wastewater treatment processes would benefit regulated communities and companies. So, a demand for new product development of designing and fabricating a mobile respirometry system exclusive to each customers' separate needs emerged.
Alloway's research found there were no companies in the state of Ohio that offered respirometry testing services. They contacted CIFT, who connected them with The Ohio Energy & Advanced Manufacturing Center (OEAMC). OEAMC worked with Alloway to custom design and engineer a Mobile Respirometer System specifically for Alloway's needs.
Since new product development and implementation, Alloway has saved over $100,000 with an increased investment of over $145,000. Alloway has also avoided over $100,000 of unnecessary investments.
Rowmark is a leading manufacturer of engravable sheet plastic for the awards, engraving and signage markets and carries a complete line of products for sublimation and digital printing. Rowmark's products are made in the United States and sold in more than 80 countries around the world. In order to grow the company and increase efficiencies, Rowmark wanted to assess and understand the product flow, material movement and volume profiles at their Findlay and Columbus, Ohio locations, while also understanding how those facilities interfaced with other facilities in the network and implementing a continuous improvement mindset throughout the company. To do so, Rowmark paired up with Ohio MEP.
Ohio MEP helped Rowmark by coordinating with St. Onge Company, a supply chain engineering and logistics-consulting firm. St. Onge Company provided Rowmark with a closer look at their supply chain and internal interfacing network. St. Onge Company also compiled a data review and a design principles document for assistance with continuous improvement.
The data and information gained from this project transformed Rowmark's processes. The information fed Rowmark's supply chain Kaizen event, operation reviews and discussions and enlistings of improvement opportunity scenarios. St. Onge Company then facilitated the Kaizen event which fosters continuous improvement and Lean principles for the company.
From this partnership and the supply chain knowledge gained, Rowmark saved over $1 Million, increased their investment by $1.2 Million and created five new jobs.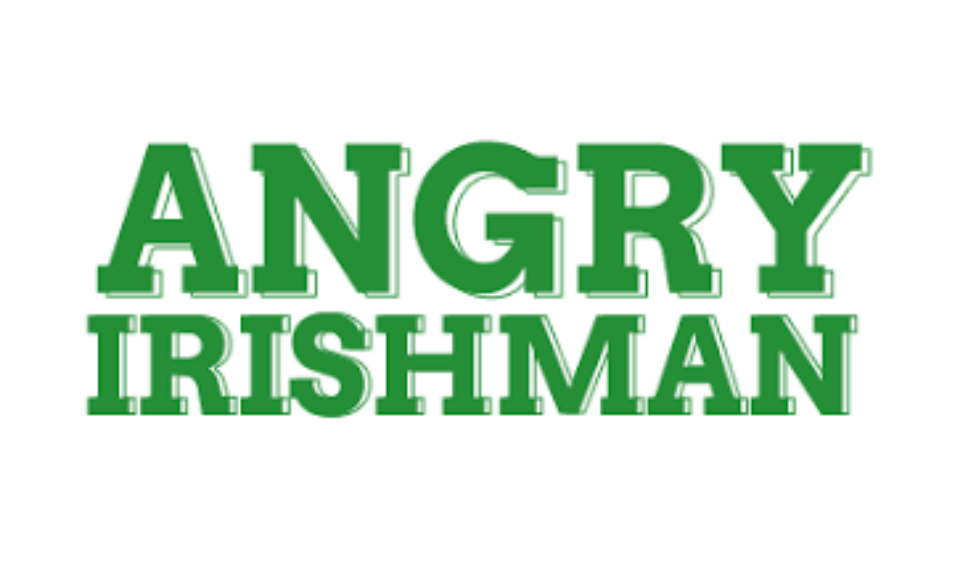 When mass production is key, but machinery investment is limited, NOCK brings the heat.
Angry Irishman has been crafting award-winning hot sauces since 1996. They originated in Southwest Florida and today they travel all over the United States promoting their brand at hot sauce expositions and competitions. They have taken their hot sauces to the next level by not only bottling the sauces, but growing most of their own peppers.
Due to growing demand, Angry Irishman identified a need for a licensed facility that had the capability of mass producing. Along with mass producing, they also wanted to increase their output of product and co-pack for other companies. So, Angry Irishman contacted CIFT for support.
CIFT provided Angry Irishman with access to the necessary certified equipment through the Northwest Ohio Cooperative Kitchen (NOCK). NOCK  dramatically increased production from 1 product to 10 varieties and eliminated the need for Angry Irishman to invest in new, costly machinery. The two companies are currently working together to upgrade an existing Angry Irishman building to further increase production and co-pack for other companies.
"CIFT's involvement has been imperative in allowing us to produce and package our products. The savings from using the NOCK for our food business has saved us by not only hundreds of thousands of dollars for building and equipment, but also invaluable knowledge from the staff."
Since partnering with CIFT, Angry Irishman has increased/retained sales by more than $26,000 as well as new investments exceeding $20,000. Angry Irishman has also saved more than $350,000 by avoiding unnecessary investments and two new jobs have been created.
Angry Irishman has been shipped throughout the United States, Canada and even Australia through online shipping. It can be purchased at Frobose Meat Locker, Churchill's and Kazmaiers, just to name a few.
View a full list of processors that NOCK brings the heat to.
Meijer, a pioneer in the combined grocery and department store concept, opened their first superstore in 1962 in Grand Rapids, Michigan. Today they have more than 200 locations located throughout the Midwest. Their stores average up to 250,000 square feet. Meijer, a family owned business, has consistently led the industry by being recognized as leaders in understanding and offering high quality foods and produce.
In 2014, Meijer began construction on a new Meijer's Purple Cow Creamery in southwest Ohio. This 105,000 square foot dairy production and refrigerated warehouse was built near the 1.7 million square foot Meijer Distribution Center to optimize delivery to stores located throughout the Midwest.
The Meijer's Purple Cow Creamery faced the difficult challenge of launching live culture products using specialized processes. To do so they needed to create over 30 SKU's (stockkeeping unit) in an extremely short time frame. Meijer reached out to CIFT for expertise to scale up and develop the production operating procedures and quality control requirements for launching new products in nine months.
Partnering with CIFT/Ohio MEP helped meet tight deadlines and created over 30 new SKU's.
The experienced CIFT team quickly began to address equipment capabilities and set realistic launch dates. Working tirelessly, the team began product startups within just three months, and continued to launching new products in just nine months.
When the project completed the economic impact was substantial. Meijer had increased/retained sales of more than $3.8 million as well as new investments exceeding $4 million. The Meijer/CIFT partnership also resulted in savings of more than $12,000 and five new jobs.
Guac Shop, founded by Danielle Arbinger, makes four delicious and unique styles of guacamole. Danielle had been making her special guacamole for friends and family for years, and always dreamed of taking it to the next level. But when she entered her product into the Franklin Park Kiosk Competition and won first prize (valued at $20,000 dollars) she knew Guac Shop was ready to take the next step.
But to scale up, Guac Shop had to solve two difficult and expensive problems. The first problem was how to ramp up production. To do so would require significant investment and expense. And the second issue was how to increase the shelf life of the product to make it viable for selling in retail outlets.
And this is where CIFT and our NOCK facility was able to step in and help the Guac Shop solve these issues and help propel their business forward.
"I am so thankful to CIFT. With their help, I was able to start Guac Shop and scale up at warp speed. The facilities, equipment, guidance and connections I've made there have been invaluable to my business." – Danielle Arbinger, President and Founder of The Guac Shop
CIFT was able to move them into our production facility in Bowling Green, Ohio. Because CIFT is both an incubator and a nonprofit, Guac Shop was able to do so without having to invest in costly equipment or a more expensive rental of a industrial production facility. Utilizing our facility and equipment, along with guidance from our expert team, allowed them to quickly ramp up production.
But Guac Shop still had the problem of increasing the shelf life of their delicious product. The guacamole at that point has a shelf life of only seven days, which would not be enough to get the product stocked at retail outlets and grocery stores. By working with our team and our network connections at OSU, Guac Shop was able to switch to a HPP process for refrigerated products. This increased their shelf life from seven to over sixty days.
With these problems solved through partnering with our team at CIFT, Guac Shop is now taking it to the next level and selling their product at outlets like Walt Churchills Markets and Kazmaiers Market among others. Working with CIFT also saved them $240,000 in investment costs, and an increase in sales of $10,000. Guac Shop was also able to create and retain 5 jobs, and due to growth make an additional $21,000 in new investments. Working together with our team, Danielle and Guac Shop had truly taken it to the next level.
View a list of all NOCK processors.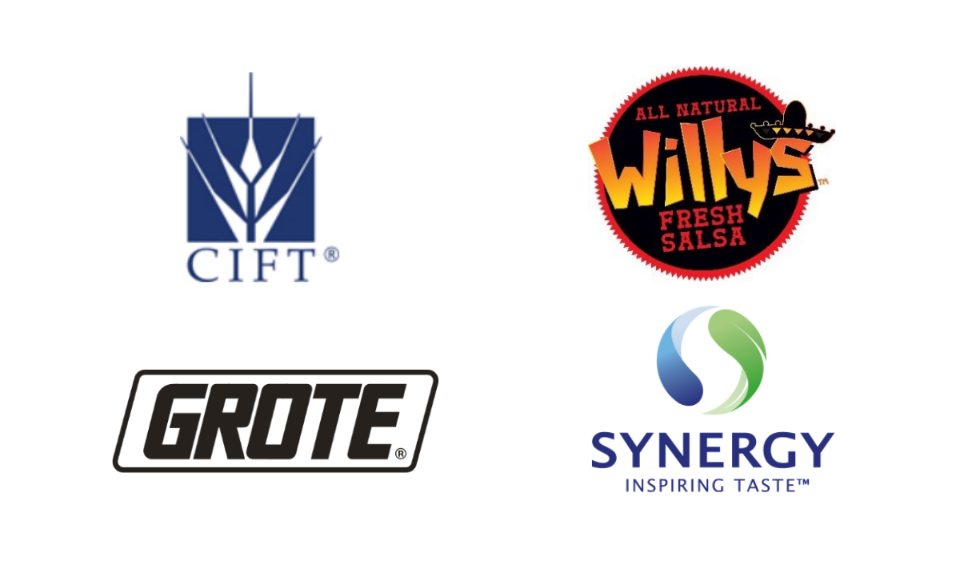 The CIFT membership consortium is one of the pillar's of the organization and the core component of industry engagement.
The goal of the CIFT membership consortium, which is comprised of food industry businesses, suppliers, and academic institutions, is to enhance the economic viability of Ohio's food and agricultural sector through advanced technology, research projects and job creation. Over the years many companies have quickly learned of the benefits of a membership.
Southwest Ohio based Synergy Flavors, located in Hamilton, Ohio (Butler County), is a leading global manufacturer and supplier of flavorings, extracts and essences for the food and beverage industries.
Their capabilities span the globe – not only with three manufacturing and technical support facilities in the U.S., but also locations in Brazil, Ireland, U.K., and Thailand. As a result of the CIFT membership consortium alone, Synergy has increased their product/process investment by more than $25,000, added jobs, and enjoyed several thousands in savings along the way.
"We have been very pleased with our investment in a membership, as CIFT can provide specific services not readily available from other providers," stated Dr. Youngmok Kim, senior research scientist, Synergy. "We look forward to working with CIFT for years to come."
CIFT member, Willy's Fresh Salsa, is a manufacturer of seven flavors of fresh salsa found in thousands of stores nationwide. Looking to expand their retail options, the salsa maker sought to achieve the British Retail Consortium (BRC) Global
Food Safety Initiative Certification, known in the food manufacturing industry as a leading global quality and food safety certification program.
The Swanton, Ohio based company, employers of more than 30 people, utilized their CIFT membership consortium by seeking assistance from CIFT, along with Savour Food Safety International (to assist with developing, coaching, training and implementation of the food safety and quality programs) and Richter International (for process authority assistance).
The BRC certification was accomplished in their first attempt – a rare feat for most small business food companies – and the AA grade received was the highest mark possible.
"The results of this initial audit exemplify the commitment and dedication of the entire team at Willy's to making safe, delicious, fresh salsa while maintaining world class quality and service," said David Cole, COO/CIO, Willy's Fresh Salsa. "We are very excited for what lies ahead."
Willy's Fresh Salsa was able to hire 15 full and part-time employees for additional sales volume, and the company invested more than $1,000,000 in equipment and upgrades to the facility. The BRC certification also opens the door to private label and co-packing opportunities that were not possible to explore before certification.
This milestone for the company lends the strong possibility to adding more jobs as distribution grows. Increased annual revenue is projected to exceed more than $4,000,000.
With an international office in the U.K., the Grote Company's corporate headquarters are located in Columbus, Ohio (Franklin County).
They are one of the leading manufacturers of top-quality food slicing and assembly equipment for pizza and sandwich restaurants. Grote sought a CIFT membership consortium because of the staff's reputation for providing solid expertise to the food industry.
The membership has paid off.
Grote has seen an increase in sales of more than $500,000, and cost savings of more than $60,000. New jobs have been added as well.
"As we look to innovate and add new technology to benefit our customers, we are very pleased with the results of our CIFT membership and look forward to continuing the partnership," stated Bob Grote, CEO, Grote Company.
CIFT members work with some of the largest accounts in the world.
Members have been at the forefront of advancing technology, demonstrating prototypes, and evaluating innovative technologies which has lead to commercialization activities and economic growth for processors.