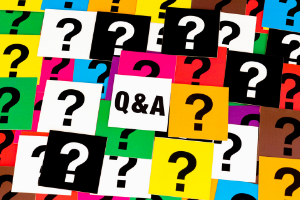 We believe it's important to know who you're working with.
We're continuing our Getting To Know CIFT series with our Industrial 4.0 Project Manager, Joseph (Joe) Schultz. The Industrial 4.0 Project Manager job is a brand new position at CIFT and Joe joined the team almost two months ago, diving head first into the position and working directly with different manufacturers in Ohio. We asked Joe some questions to get a glimpse into his role and what motivates him.
What do you do at CIFT?
I am the Industrial 4.0 Project Manager. I work with manufactures to bring them into the Industrial Revolution 4.0. This includes Lean (implementation, training, assessments), Smart Manufacturing (Internet of Things (IOT), AI, preventive maintenance), Digital Manufacturing (ERP, digital thread, data capture), Cybersecurity (focus on CMMC), Automation (robotics, smart sensors) and Additive Manufacturing (3D printing, prototyping). Another aspect of my job is to build relationships with manufacturers and service providers in the Northwest Ohio Region to help them see and know CIFT as an available resource.
What motivates you to wake up and go to work?
The opportunity to change and improve Northwest Ohio manufactures and be a part of shaping the future. To help improve the quality of manufacturers in both product and improvement of their employees' work.
What are you most looking forward to with this new role?
I am most looking forward to growing my skill and knowledge base, while leaving an impact on a better Ohio.
What's one thing you want people to know about your role, service or CIFT?
I want people to know that Industry 4.0 is the future. If employers are facing workforce shortages, it is time to look into going Lean. If a task is dirty, dull or dangerous, there is a robotic solution. Companies need to evaluate their cybersecurity to protect their business, customers and, in some cases, continue to stay in business. Lastly, 3D printing can save companies time and money on reduced time to prototype and organic design.
I also want people to know CIFT is here to help and partner with them as their Ohio MEP (Manufacturing Extension Partnership).
What's something most people don't know about you?
I have a high desire to learn and as a result I am full of random information and facts. I love kayaking and spending time with my wife.
Learn more about our manufacturing services and success stories through our different manufacturing blogs.
This CIFT success story was originally published by NIST.
Founded in Findlay, Ohio in 1979, MLS Systems is a manufacturer and systems integrator of custom designed and built equipment for medium to high volume production facilities. As a custom capital equipment supplier, the company provides single source responsibility for equipment ranging from small single station machines to multi-station production lines.
MLS Systems needed to expand their customer base to DOD suppliers to continue in the automotive arena. To accomplish this, MLS Systems needed an assessment and documentation steps necessary to implement NIST 800-171 in accordance with DFARS 252.204-7008. MLS Systems and CIFT, part of the Ohio MEP and the MEP National Network™, had an ongoing relationship, so MLS reached out to CIFT for assistance with this effort.
"The MEP program is a critical factor to the success of manufacturing in Ohio. The Northwest Ohio MEP has been very helpful to MLS, by working with us on a number of initiatives, including cyber security and lean manufacturing. It is a much needed resource that assists Northwest Ohio manufacturers with meeting the needs of our customers." — Chad Bouillon, President
In executing this project, coordinated by CIFT Ohio MEP, MLS gained a significant advantage in its ability to prevent and react to internal and external security threats. The upgrading of essential outdated and unsupported equipment increased productivity and security when integrated with the various assets onsite. Any unnecessary holes and gaps within the physical network were eliminated to ensure the integrity and consistency of the network. The IT infrastructure was streamlined and simplified to create a more efficient data traffic flow, which helped to increase productivity throughout the facility.