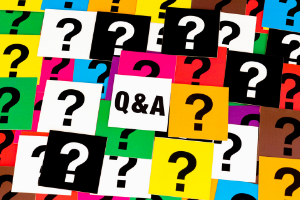 We believe it's important to know who you're working with.
We're continuing our Getting to Know CIFT series with our Vice President, Finance and Administration, Kathy Hermiller. Kathy has been with CIFT from the start, 25 years. Her financial and administrative duties ensure the business runs smoothly each and every day. We asked Kathy some questions to get a glimpse into her role and what makes her excited to go to work every day.
What do you do at CIFT? 
I oversee the company finances as well as our administrative functions such as human resources, database work and IT.  I also manage the federal and state grants we receive.
What motivates you to wake up and go to work?
Knowing that our people are helping other companies be better, which in turn helps our local and state economy. The fact that our goal is to help others in our region excel is a pretty cool thing.
What do you like the most about working at CIFT?
I have been here a very long time and what I love is how this company has shifted to what the industry needs. I have worked with so many people with such different backgrounds and have learned a lot from them all. We have some very smart people working at CIFT and I just love hearing what they are doing.
What's one thing you want people to know about your role, service or CIFT?
I have always loved getting into the details of things and problem solving. In this job, especially with grants compliance, it is really a necessity to be detail-oriented. For me, there is a lot of pride when my team's hard work pays off in a clean audit.
What's something most people don't know about you?
Well, it is not exactly a secret that I love sports – love watching them and in my youth playing them. I spend a lot of time watching my kids at their different sporting events and I also enjoy golfing. And I am impatiently awaiting my beloved Detroit Tiger's to win a World Series in my adult life!
Cooper Farms is a family owned, diversified farm and food company based in Northwest and West Central Ohio, an area rich in agricultural tradition. The company originally started with one man's idea to raise and sell turkeys to his friends and family. Now, Cooper Farms has grown into two hatcheries, a meat processing plant, an egg processing plant and feed mills for turkeys, hogs and chickens.
As technology has advanced and efficiencies with feeding have developed, turkey breast sizes have grown over the years as well. The cook pan that Cooper Farms was using no longer worked for the larger turkeys and they were looking to adjust the cook pan sizes. However, they were not sure what the ideal dimensions of the new pans should be. If they worked with their current pan supplier, they would have had to invest in a new mold which would cost around $40,000 just to get samples. So, if the new size did not work, they would have to continue to repeat the sample process until they found the ideal new pan size, resulting in thousands of dollars for testing.
With Cooper Farms being a long time member of CIFT, they reached out to see if CIFT had any connections that could 3D print a sample pan to conduct a trial run. CIFT's large network worked in Cooper Farms' favor and connected them with JuggerBot 3D to discuss a solution. Due to the shape and size of the pan, if JuggerBot 3D tried to print a pan, there was a strong likelihood that it could break and not hold up through the cook cycle and it would not closely resemble the finished product. So, the team decided to reverse engineer the pan to create a mold, which could then be used to create multiple pans, equivalent to the same material as the pans Cooper Farms is currently using.
By reverse engineering a mold, the team was able to supply Cooper Farms with 25 pans to conduct trial runs. This saved Cooper Farms $50,000 and they were then able to invest $40,000 in a new mold with their current pan provider that was tested and proven to work.
"Being a CIFT member has provided us with connections we never would have thought about before. We always thought 3D printing was more for auto manufacturing. We never thought we could find a use for it with turkey processing. It was really quite advantageous with speed, time and cost. I see the advantage of using 3D printing in the food industry to help me as a product development guy to create new items that our customers want." Dale Siebeneck, Director of Product Development & Regional Sales at Cooper Farms
Brinkman's Cannery and Greenhouse, located in Findlay, OH, processes turkey, chicken, beef, pork and other related food products. The company provides canning for individuals looking for an alternative to freezing. Quality is the family tradition and their products are all natural, fully cooked, ready to heat and serve, with no refrigeration required. The workers in the cannery hand pack the cans to produce the finest product in the region.
In order to meet the growing demand for their products and improve the overall production capacity, Brinkman's identified a need to add a new automated processing line. For help with process engineering, Brinkman's contacted CIFT.
CIFT's engineering team worked closely with Brinkman's to design and install a new automated processing line. The processing line was uniquely set-up to fit Brinkman's current needs, while also allowing for future scalability with existing equipment. Part of Brinkman's high-quality products include a manual, hand pack aspect, so the new processing line was also designed to complement those key manual operations in the process. 
From this automated processing line project, Brinkman's was able to retain 8 jobs and increase sales by $300,000. They also retained $1,000,000 in sales and saved over $25,000 in costs, while avoiding $20,000 in unnecessary investments.
"Collaborating with CIFT's engineering team took a huge burden off my shoulders, freeing me up to do the necessary in-house work that comes with day-to-day operations. The work was quick and efficient, and the system was designed and installed smoothly." — Dustin Brinkman, Cannery Manager at Brinkman's Cannery and Greenhouse
To learn more about our food processing and engineering services, visit our food processing webpage.
New short film explores the story of food production in Ohio during the pandemic
The pandemic that began in March 2020 disrupted every aspect of our live. Our first responders and medical workers deservedly have been recognized for all of their work to help get us back through.
But one aspect of the pandemic rarely gets discussed: Food production couldn't shut down. People still needed to eat. And the way people needed to get their food had changed almost instantly.
Because of our work at CIFT, we had a front row seat to the choices and challenges the people who keep us fed had to face and make. What we witnessed amazed us and filled us with pride for our industry.
This is a story that needs to be told. And because of our unique position serving the state of Ohio, we decided to create a documentary short to give the public a glimpse behind their grocery shelves and take-out packages.
Online Premiere Details
We have finished the film and are excited to announce the online premiere of #essential – the untold story of the Ohio food industry and the pandemic. The premiere will be on August 26th at 2pm via our Facebook and YouTube channels.
The premiere will be followed by an online Q&A with our team as well as participants from the film. If you are interested in participating in the Q&A, please contact Todd Underwood at tunderwood@ciftinnovation.org for more information. Registration is limited for that portion, so please register early.
To join live, learn more at our website.
Graymont, a family owned company in operation for over 70 years, is a global leader in lime and limestone solutions. The company's products address today's environmental issues while supporting industrial processes and agricultural needs. Uses for Graymont's products include the purification of air and water, and the production of essential items including steel, paper, and metals. The Genoa, Ohio Graymont location employs 48 and is primarily engaged in manufacturing quicklime, hydrated lime, and "dead-burned" dolomite from limestone, dolomite shells, or other substances.
In order to ensure their employees safety as well as to be compliant with OSHA, in cooperation with National Fire Protection Association (NFPA) requirements, Graymont needed to conduct an Arc Flash Assessment. An Arc Flash Assessment is a study of the facility's power system to determine the incident energy available at specific electrical devices that employees would be exposed to while "interacting with" the electrical equipment at the facility.
OSHA 1910.132 requires that employers identify and protect their workers from workplace hazards. Every industrial/commercial power system includes inherent risks – specifically electrical shock and Arc Flash, anytime employees are "interacting with" electrical equipment while energized. Interacting with electrical equipment includes operation of fully enclosed switches and power circuit breakers as well as any exposure to energized equipment or circuit parts, including all energized testing or troubleshooting activities.
NFPA 70E – Standard for Electrical Safety in the Workplace, Section 110.1 – requires "the employer shall implement and document an overall electrical safety program that directs activity appropriate to the risk of electrical hazards. The electrical safety program shall be implemented as part of the employer's overall occupational health and safety management system, when one exists." The section specifically includes identifying and quantifying the risks of both shock and arc flash hazards, before work begins.
CIFT, the northwest Ohio MEP, coordinated an Arc Flash Assessment for Graymont using Matrix Technologies, a service provider with expertise in this field. The project consisted of a short-circuit analysis and an Arc Flash analysis, to meet OSHA and NFPA 70E compliance standards. The requirements for an Arc Flash study were met by Matrix, and included field verification and audit, software modeling and design, short-circuit analysis, protective device coordination, and Arc Flash analysis. The Arc Flash labels provided by Matrix Technologies defined the incident energy values for the proper level of personal protective equipment (PPE) the employees at Graymont wear.
OSHA and NFPA requirements were achieved as a result of this Arc Flash Assessment conducted for Graymont and coordinated by CIFT/Ohio MEP.
"Working with Ohio MEP was a seamless process. Ohio MEP did most of the heavy lifting on the project. They established excellent lines of communication throughout the project, frequent updates, and worked well with our contractors through completion. I highly recommend Ohio MEP as a valuable resource if you are looking to invest in your process or operation." — Greg Jess, Maintenance & Kiln Operations Supervisor at Graymont
Manufacturing Resources
CIFT offers a variety of manufacturing services from lean implementation to DOD support. For a complete list of our manufacturing services, please visit our manufacturing webpage.
A properly planned, executed and maintained food sanitation program is vital to the success of any operation. So why can sanitation be such a challenge for many organizations?
The challenges often occur because of these three main reasons.
(1) Sanitation responsibility usually falls under two different departments: Operations and food safety. Operations is normally responsible for the actual execution of cleaning and sanitizing while food safety is in charge of the verification and validation of the overall effectiveness of the sanitation program.
(2) Sanitation happens on an off shift or weekends and can be an area with the highest turnover of personnel within the organization.
(3) Sanitation managers usually have limited time and budget, so being as efficient and productive in their efforts is crucial.
How does one overcome these challenges? Since food sanitation is an essential prerequisite program for food safety and is a regulatory requirement [reference 9 CFR part 416 and 21 CFR Part 117.135 (c) 3], it is necessary to find solutions. An effective sanitation program is complex and based on science, not just a simple "does it look clean" inspection. Many elements such as waste management, facility and equipment sanitary design, master cleaning schedule, and proper cleaning tool/equipment play a role in the overall sanitation of the facility. However, a sanitation program is only effective if the people executing understand its importance and are willing to use it and make necessary adjustments as needed.
Develop and Document Procedures
Organizations must develop, document, implement and maintain procedures for cleaning every material in their facility on their master cleaning schedule. This includes every piece of equipment, utensils, floors, walls, ceilings, overheads, warehouse, etc. Then they must also determine at what frequency cleaning needs to be completed.
When developing procedures, validation needs to be conducted to ensure that potential health risk equipment is being cleaned and sanitized effectively. Particularly equipment that runs both allergen and non-allergen products to avoid allergen cross-contact.
Implement Food Sanitation Program
Once the policies and procedures are created, it is now time to implement. A critical part of implementation is spending the necessary time educating workers. Each worker must be educated on the documented procedures, how to properly clean (seven steps of sanitation), explaining where problems may exist and the whys behind sanitation. This is needed to encourage a desire in personnel to protect the consumer and company brand. Investing time in personnel that hold a valuable role in the overall organization's health will aid in building a positive food safety culture and overall company culture. This in return can lead to better employee retention.
Conduct Verification
Lastly, an essential element of maintaining the food sanitation program is conducting verification activities. This will ensure the program stays on track and people continue to do what is defined in the written procedures. Conduct direct observations, evaluate and then make the necessary improvements. Oftentimes employees need continuous reminders of simple things they need to follow to ensure effective cleaning. It may be something as simple as not laying water or foamer nozzles on the floor or providing the right amount of mechanical action to loosen soils.
Sanitation Success
Sanitation must not be viewed as a disruption in the process, but as a fully planned, managed and measured activity that is viewed with the same structure as everyday production. If any part is conducted incorrectly or not fully completed, the consequences can be devastating to the company brand and potentially the consumers. But when sanitation is conducted properly, the end result is a safe and quality product and increased production uptime.
Food Sanitation Resources
If you're interested in learning more about our food sanitation services and other food services, you can read more of our food processing blogs or visit our food processing webpage.
Get to know our food team! Read more about the author, Stacy Vernon, Project Manager and Food Safety Expert. 
Are you confused about what Industry 4.0 is? Many people are because it seems to be so similar to Industry 3.0, or the 3rd Industrial Revolution, an era that just recently ended. So what's the difference?
Here's the simplest way to put it:
Industry 4.0 is in fact the practices of Industry 3.0, but with an added use of smart technology which produces connectivity. So, devices communicate with each other and are able to even make decisions.
So what's that mean?
You're familiar with Industry 3.0 practices. These are the traditional manufacturing practices like Lean, Enterprise Resource Planning (ERP), and Automation, just to name a few. Now let's add in the element of smart technology, or smart manufacturing. The entire production is connected and every single part, machine and employee are working in sync. Efficiencies are automatically captured and implemented. Inventory is always recorded which reduces waste. Because every machine or device is connected, real-time data is given which allows for data-based decision making on when to order materials, when to ship, when to reschedule a product and more. All this information makes it clear what the health of your organization is at any given moment. Information that is critical to the life and success of your company.
Endless possibilities with Industry 4.0
The potential and possibilities that come from implementing an Industry 4.0 production really are endless. If you free up workers in certain areas, they are then able to focus on new initiatives. If you reduce waste, you have new capital to use on new technology. Efficiencies open up the ability to expand and grow. And, let's face it, you'll have new leverage when it comes to recruiting new employees that want to be a part of smart technology.
If you're interested in learning more about Industry 4.0, you can read more of our manufacturing blogs or visit our manufacturing services page.
Get to know our manufacturing team! Read about our Industrial 4.0 Project Manager, Joseph Schultz and our Business Development Specialist, Cathy Witte.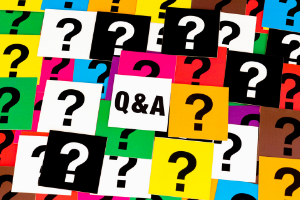 We believe it's important to know who you're working with.
This is a special edition of our Getting to Know CIFT blog series because we are highlighting our President and CEO, Rebecca Singer! Rebecca has always been a strong advocate for CIFT and began her journey with the company in 2001. She initially started with CIFT as the Associate Program Director, then climbed up the chain to Vice President and Director of Agricultural Programs and now is leading the company as President and CEO. We asked her some questions to get a glimpse into her role and what makes her so passionate about the work that CIFT does.
What do you do at CIFT?
I provide vision and strategic consideration as to how CIFT can continue to serve as a resource to our clients and stake holders while also exploring trends and anticipating future challenges. I have the pleasure of leading a team of exceptional individuals with unique skills and experience in directly engaging with companies within the food, agricultural, and manufacturing industries.
What motivates you to wake up and go to work?
I have always been a firm believer in spending time doing something that makes a difference and you are passionate about. Food is an industry that touches every person several times a day while supporting good health, social engagements, to family connectivity. Playing a role in delivering a basic need with such powerful implications is particularly rewarding. Enhancing the way in which this is done from field to package is inspiring.
What has been your favorite project so far?
I have been fortunate to participate in and deliver on numerous projects during my tenure with the organization. It is incredibly difficult to select a favorite when you consider the impacts associated with assisting companies develop safer, higher quality products, implementation of a technology that allows for no preservatives added for enhance market appeal, explore improvements to water quality issues, manufacturer items fulfilling immediate crisis response during the pandemic, or educating youth of the importance of contributing to a vibrant food system into the future. In saying all of this, working with the entrepreneurs with a recipe that has been passed down for generations to advancing it into the marketplace is refreshing and inspiring. The passion and dedication of all the individuals we work with, regardless of the type of company, makes each positive impact a highlight.
What's one thing you want people to know about your role, service or CIFT?
If you are within the food and agricultural industry, you will find genuine and valuable support from our team and if you manufacture a product in northwest Ohio your success is important to us and we are here to serve as trusted advisors willing to help.
What's something most people don't know about you?
I have been fortunate to travel to numerous countries to expand my knowledge and experiences professionally and encourage such exposure to anyone. Additionally, I spend my free time working on the family farm, volunteering for organizations such as 4-H, and find time spent on the water most relaxing and refreshing.
Get to know more of the team through the entire CIFT Team blog series.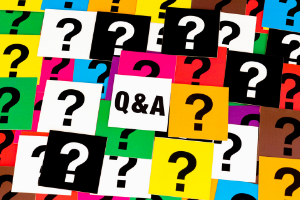 We believe it's important to know who you're working with.
We're continuing on with our Getting to Know CIFT blog series with our Project Manager, Derrick Coleman. Derrick has been with CIFT for a little over one year and he is an expert in all things product development and technical consultation with deep experience. We asked Derrick some questions to get a glimpse into his role and what makes him excited to go to work every day.
What do you do at CIFT?
The primary objective of my position is to serve as a representative of CIFT for the development and building of clients and revenue with food industry manufacturers, vendors, and service providers by developing working relationships and projects that fulfill CIFT's mission. Most of the projects that I'm working on involve some form of product development and/or technical consultation. Being able to "multitask" is a strong asset and characteristic of being a part of the CIFT team. No two days are the same.
What motivates you to wake up and go to work?
There are three things that motivate me to wake up and go to work. First, and foremost, is my family. They are my everything. Secondly, the opportunity to work with such a broad variety of clients from startups to seasoned companies with strong historic roots. Last, but not least, the work at CIFT is ever changing and is not lineal which compliments my work style of preference.
What has been your favorite project so far?
There are quite a few to choose from. However, I will have to say that developing a protein bar for a client was one of the most technically challenging, yet rewarding projects that I have ever worked on. My involvement extended beyond bench top formulating to working with both domestic and international ingredient suppliers to several different co-manufacturers.
What's one thing you want people to know about your role, service or CIFT?
I have over 20 years experience in the food industry with strong experience in both product development and technical sales. No project is too big or too small. CIFT has an excellent team of dedicated Project Managers that can work with food industry clients in need of Product Development, Quality Assurance, Engineering and/or Operations support.
What's something most people don't know about you?
My wife and I separately have either been in a movie or tv show. Secondly, I love to travel, specifically to all-inclusive resorts in the Caribbean and Mexico.
Read Derrick's product development blog, "Staying Competitive Through Product Development."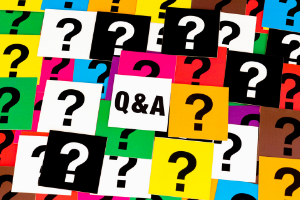 We believe it's important to know who you're working with.
We're continuing our Getting to Know CIFT series with our Northwest Ohio Cooperative Kitchen (NOCK) Operations Manager, Paula Ray. Paula has been with CIFT for 15 years and she works with all our NOCK tenants and keeps the facility running smoothly. We asked Paula some questions to get a glimpse into her role and what makes her excited to go to work every day.
What do you do at CIFT?
I manage the Northwest Ohio Cooperative Kitchen (NOCK) and work with clients that are interested in using the facility. I arrange and maintain all documents that are needed for regulatory inspections, schedule all maintenance on the facility and handle FDA/ODA and local health department inspections. I also make sure that all clients are following food safety protocols and are compliant with Good Manufacturing Practices. 
What motivates you to wake up and go to work?
I like being a part of the team that helps entrepreneurs get their products on shelves by making their items in CIFT's licensed commercial facility. CIFT has been committed to this project for many years and I am happy to be a part of it. Every day is different. Seeing small food companies that have a dream and the fact that we can help with that dream makes me feel like I'm making a difference. The energy they put into creating a recipe and producing is extraordinary. 
What has been your favorite project so far?
I can't say I have a favorite, but I like the first phase when entrepreneurs are over excited and thrilled to take the plunge on producing a product. Then seeing companies excel and find their niche is so gratifying.
What's one thing you want people to know about your role, service or CIFT?
I throw myself into all projects and if I can't figure something out I will reach out to the CIFT team for the necessary help and find the correct way to get the job done. It's been a pleasure to be part of CIFT and everything that we have to offer. 
What's something most people don't know about you?
My down time and a place that I go to when I just want to unwind is my greenhouse and gardening. Everyone needs something to do that makes them truly happy. Jumping in our camper and escaping from realty for a few days is always a plus.
Learn more about the Northwest Ohio Cooperative Kitchen and our services on our Emerging Food Processors webpage.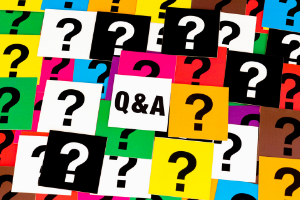 We believe it's important to know who you're working with.
We're continuing our Getting to Know CIFT series with our Project Engineer, Matt Inniger. Matt has been with CIFT for 3 years and in that time has worked with hundreds of companies providing various engineering solutions needed to fit unique situations. We asked Matt some questions to get a glimpse into his role and what motivates him.
What do you do at CIFT?
I'm responsible for providing engineering solutions to CIFT clients, facilitating services provided by outside A&E groups, and managing CIFT's Advanced Technology Program in the areas of automation and robotics. I also support our Product Development team on certain projects, both in benchtop work and production scale-up
What motivates you to wake up and go to work?
My biggest passion is health and fitness, and as a part of that I care very deeply about the foods that I eat. That passion is what inspired me to choose the food manufacturing industry as a career so I could design products and manufacturing systems that allow all types of people to eat convenient and healthy food.
What has been your favorite project so far?
While CIFT works with clients of all sizes, I really enjoy working with our midsize manufacturers, as the solutions that we provide don't just improve the bottom line, but often they're the difference between a business succeeding or failing. Two examples of that are our work with Wild Ohio Brewing in Columbus to re-design their staple product to be a low-calorie seltzer competitor, and our ongoing work with Snowville Creamery in Pomeroy where we have helped them with a variety of equipment and process initiatives to make their great products even better.
What's one thing you want people to know about your role, service or CIFT?
Most of the people who are familiar with CIFT are only familiar with a small portion of the things we can do and the solutions we provide. If the manufacturers in our network could know anything new about myself and the organization, it's that whatever problem your facing or new initiative your considering, CIFT can provide value and assistance through some part of our business. So please, just call us!
Learn more about our food services and success stories through our food processing blogs.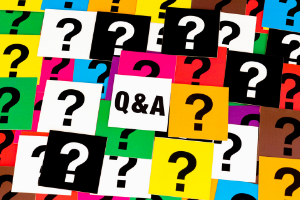 We believe it's important to know who you're working with.
We're continuing our Getting to Know CIFT series with our Business Development Specialist, Cathy Witte. Cathy has been with CIFT since 2014 and has been vital in strengthening and building relationships with manufacturers all across the state. We asked Cathy some questions to get a glimpse into her role and what motivates her.
What do you do at CIFT?
I reach out to manufacturers across our 18 county region to introduce CIFT/Ohio MEP and provide service and assistance to these companies.
What motivates you to wake up and go to work?
I enjoy talking to manufacturers in all types of industries, and learning about their business and how we can help.
What has been your favorite project so far?
I don't have a specific favorite project per se, since I am more involved with starting the relationships, not managing the projects. But my favorite part of my job is when I connect with a manufacturer who really could use our assistance and expertise!
What's one thing you want people to know about your role, service or CIFT?
Being a non-profit, we are really here to help our manufacturers in Ohio stay competitive, grow and also build relationships.
What's something most people don't know about you?
I was a ski racer back in the day! Still enjoy the sport every winter, but in a much more relaxed way!
Learn more about our manufacturing services and success stories through our different manufacturing blogs.