Articles by Month:
July 2021
Are you confused about what Industry 4.0 is? Many people are because it seems to be so similar to Industry 3.0, or the 3rd Industrial Revolution, an era that just recently ended. So what's the difference?
Here's the simplest way to put it:
Industry 4.0 is in fact the practices of Industry 3.0, but with an added use of smart technology which produces connectivity. So, devices communicate with each other and are able to even make decisions.
So what's that mean?
You're familiar with Industry 3.0 practices. These are the traditional manufacturing practices like Lean, Enterprise Resource Planning (ERP), and Automation, just to name a few. Now let's add in the element of smart technology, or smart manufacturing. The entire production is connected and every single part, machine and employee are working in sync. Efficiencies are automatically captured and implemented. Inventory is always recorded which reduces waste. Because every machine or device is connected, real-time data is given which allows for data-based decision making on when to order materials, when to ship, when to reschedule a product and more. All this information makes it clear what the health of your organization is at any given moment. Information that is critical to the life and success of your company.
Endless possibilities with Industry 4.0
The potential and possibilities that come from implementing an Industry 4.0 production really are endless. If you free up workers in certain areas, they are then able to focus on new initiatives. If you reduce waste, you have new capital to use on new technology. Efficiencies open up the ability to expand and grow. And, let's face it, you'll have new leverage when it comes to recruiting new employees that want to be a part of smart technology.
If you're interested in learning more about Industry 4.0, you can read more of our manufacturing blogs or visit our manufacturing services page.
Get to know our manufacturing team! Read about our Industrial 4.0 Project Manager, Joseph Schultz and our Business Development Specialist, Cathy Witte.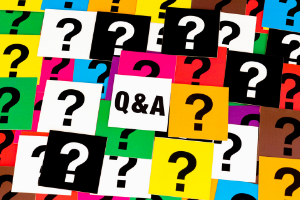 We believe it's important to know who you're working with.
This is a special edition of our Getting to Know CIFT blog series because we are highlighting our President and CEO, Rebecca Singer! Rebecca has always been a strong advocate for CIFT and began her journey with the company in 2001. She initially started with CIFT as the Associate Program Director, then climbed up the chain to Vice President and Director of Agricultural Programs and now is leading the company as President and CEO. We asked her some questions to get a glimpse into her role and what makes her so passionate about the work that CIFT does.
What do you do at CIFT?
I provide vision and strategic consideration as to how CIFT can continue to serve as a resource to our clients and stake holders while also exploring trends and anticipating future challenges. I have the pleasure of leading a team of exceptional individuals with unique skills and experience in directly engaging with companies within the food, agricultural, and manufacturing industries.
What motivates you to wake up and go to work?
I have always been a firm believer in spending time doing something that makes a difference and you are passionate about. Food is an industry that touches every person several times a day while supporting good health, social engagements, to family connectivity. Playing a role in delivering a basic need with such powerful implications is particularly rewarding. Enhancing the way in which this is done from field to package is inspiring.
What has been your favorite project so far?
I have been fortunate to participate in and deliver on numerous projects during my tenure with the organization. It is incredibly difficult to select a favorite when you consider the impacts associated with assisting companies develop safer, higher quality products, implementation of a technology that allows for no preservatives added for enhance market appeal, explore improvements to water quality issues, manufacturer items fulfilling immediate crisis response during the pandemic, or educating youth of the importance of contributing to a vibrant food system into the future. In saying all of this, working with the entrepreneurs with a recipe that has been passed down for generations to advancing it into the marketplace is refreshing and inspiring. The passion and dedication of all the individuals we work with, regardless of the type of company, makes each positive impact a highlight.
What's one thing you want people to know about your role, service or CIFT?
If you are within the food and agricultural industry, you will find genuine and valuable support from our team and if you manufacture a product in northwest Ohio your success is important to us and we are here to serve as trusted advisors willing to help.
What's something most people don't know about you?
I have been fortunate to travel to numerous countries to expand my knowledge and experiences professionally and encourage such exposure to anyone. Additionally, I spend my free time working on the family farm, volunteering for organizations such as 4-H, and find time spent on the water most relaxing and refreshing.
Get to know more of the team through the entire CIFT Team blog series.