A properly planned, executed and maintained food sanitation program is vital to the success of any operation. So why can sanitation be such a challenge for many organizations?
The challenges often occur because of these three main reasons.
(1) Sanitation responsibility usually falls under two different departments: Operations and food safety. Operations is normally responsible for the actual execution of cleaning and sanitizing while food safety is in charge of the verification and validation of the overall effectiveness of the sanitation program.
(2) Sanitation happens on an off shift or weekends and can be an area with the highest turnover of personnel within the organization.
(3) Sanitation managers usually have limited time and budget, so being as efficient and productive in their efforts is crucial.
How does one overcome these challenges? Since food sanitation is an essential prerequisite program for food safety and is a regulatory requirement [reference 9 CFR part 416 and 21 CFR Part 117.135 (c) 3], it is necessary to find solutions. An effective sanitation program is complex and based on science, not just a simple "does it look clean" inspection. Many elements such as waste management, facility and equipment sanitary design, master cleaning schedule, and proper cleaning tool/equipment play a role in the overall sanitation of the facility. However, a sanitation program is only effective if the people executing understand its importance and are willing to use it and make necessary adjustments as needed.
Develop and Document Procedures
Organizations must develop, document, implement and maintain procedures for cleaning every material in their facility on their master cleaning schedule. This includes every piece of equipment, utensils, floors, walls, ceilings, overheads, warehouse, etc. Then they must also determine at what frequency cleaning needs to be completed.
When developing procedures, validation needs to be conducted to ensure that potential health risk equipment is being cleaned and sanitized effectively. Particularly equipment that runs both allergen and non-allergen products to avoid allergen cross-contact.
Implement Food Sanitation Program
Once the policies and procedures are created, it is now time to implement. A critical part of implementation is spending the necessary time educating workers. Each worker must be educated on the documented procedures, how to properly clean (seven steps of sanitation), explaining where problems may exist and the whys behind sanitation. This is needed to encourage a desire in personnel to protect the consumer and company brand. Investing time in personnel that hold a valuable role in the overall organization's health will aid in building a positive food safety culture and overall company culture. This in return can lead to better employee retention.
Conduct Verification
Lastly, an essential element of maintaining the food sanitation program is conducting verification activities. This will ensure the program stays on track and people continue to do what is defined in the written procedures. Conduct direct observations, evaluate and then make the necessary improvements. Oftentimes employees need continuous reminders of simple things they need to follow to ensure effective cleaning. It may be something as simple as not laying water or foamer nozzles on the floor or providing the right amount of mechanical action to loosen soils.
Sanitation Success
Sanitation must not be viewed as a disruption in the process, but as a fully planned, managed and measured activity that is viewed with the same structure as everyday production. If any part is conducted incorrectly or not fully completed, the consequences can be devastating to the company brand and potentially the consumers. But when sanitation is conducted properly, the end result is a safe and quality product and increased production uptime.
Food Sanitation Resources
If you're interested in learning more about our food sanitation services and other food services, you can read more of our food processing blogs or visit our food processing webpage.
Get to know our food team! Read more about the author, Stacy Vernon, Project Manager and Food Safety Expert.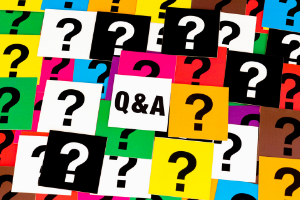 We believe it's important to know who you're working with. That's why we are launching this new blog series all about our frontline team members. It will give you insight into their expertise, favorite projects and what motivates them every day. Up first, Stacy Vernon, Project Manager and Food Safety Expert.
Stacy Vernon is our Project Manager here at CIFT. She has worked at CIFT for almost five years and has helped many companies stay up-to-date on their food safety standards and trainings. We asked Stacy some questions to get a glimpse into her role and what motivates her.
What do you do at CIFT?
I provide food safety training, support and assistance to food manufactures of all sizes. I also work with our membership companies to provide support and resources based on their needs. Another important aspect of my job is to build relationships with companies all over the state of Ohio to help them see CIFT as a resource to call for when they are looking to explore new ideas, just have a regulatory question or need support in any area of their business.
What motivates you to wake up and go to work?
The opportunity to meet new people and knowing I play a very small role in ensuring the food we all buy is safe. Food is a part of our everyday life and seeing new and creative products come to market is exciting. However, knowing for some of the products on retail shelves, I played a role in ensure the process was validated properly or the company has the right training in place to monitor product safety is rewarding.
What has been your favorite project so far?
There are too many to choose from. Often I receive calls from companies that are panicked because they need a 3rd party audit completed. It is either needed to keep a current account or to gain an account that could lead to great growth potential. The organization has usually researched what the audit requirements are but feel overwhelmed by the entire process. Working with them to understand the process and then build and implement their programs can take some time, so I build a great relationship with the organization's staff.
Once they have complete the audit successfully, it is awesome to receive the phone call and hear the excitement in their voice as they inform me on how well their audit went. I love hearing that excitement and I can feel the sense of pride they have as they know they put a lot of hard work into achieving that certificate. The same can be said for clients I work with to meet regulatory compliance and hearing the sense of relief after a satisfactory inspection is always awesome to hear.
What's one thing you want people to know about your role, service or CIFT?
Food Safety is ultimately what keeps companies in business and growing. It can be challenging and many times I hear "wow that's a lot of paperwork", it is, but it can ultimately be your company's lifeline. If employees at all levels understand the reasoning behind the food safety program, they understand why it needs to be done.  They can then pride in knowing how their job affects food safety and that usually leads to less resistance in following procedures and completing documentation as needed.
What's something most people don't know about you?
Once upon a time I use to be a runner and completed 2 half marathons, a Tough Mudder and Savage Race.
Learn more from Stacy Vernon in her food safety blogs: The 4 Must-Knows About Environmental Monitoring and Why GFSI Certification or Other 3rd Party Audits.
This past month marked 10 years since the Food Safety Modernization Act (FSMA) was signed into law. It then took four and a half years before the preventative control rules were finalized. Once the preventive control rules were finalized, organizations based on qualifications had up to 3 years to become compliant with the new rule. That means we are now over 2 years into all companies needing to meet the preventative control regulations.
Most organizations have met their compliance deadlines and of those, certain organizations qualified for exemptions and have modified requirements. But, as their organization grows and their sales surpass that qualified threshold, they are no longer exempt from certain requirements of the rule.
Facilities that no longer qualify for exemptions have to implement a hazard analysis, risk-based preventive controls and a supply chain program. A facility producing ready-to-eat (RTE) product that is open and exposed to the environment post lethality, are to consider conducting environmental monitoring in their facility. So what is environmental monitoring and what does it mean to your facility?
What is Environmental Monitoring?
Environmental monitoring is implemented in facilities that produce RTE foods to assess the effectiveness of their good manufacturing practices (GMPs) and sanitation program. This normally involves swabbing various surfaces and areas within the facility for pathogens or indicator organisms and sending those samples to a lab for analysis.
The goal of an environmental monitoring program is to seek out any potential pathogens within the environment and then take appropriate corrective actions to remove the pathogen from the facility to avoid contamination of foods.
Does my facility need an environmental monitoring program?
If your facility is looking to become GFSI certified, GFSI-aligned third party audits typically require environmental monitoring programs to be in place for producers of RTE food that is exposed to the environment post lethality.
FDA however, does leave this decision open to the facility based on their hazard analysis. The Code of Federal Regulation (CFR) does state in summary: The hazard evaluation required must include an evaluation of environmental pathogens whenever a ready-to-eat food is exposed to the environment prior to packaging and the packaged food does not receive a treatment or otherwise include a control measure (such as a formulation lethal to the pathogen) that would significantly minimize the pathogen (Reference 21 CFR 117.130(c)(1)(ii)).
It's important to know that RTE foods are not processed by the consumer before consumption. As the processor, you want to ensure that there's no chance the product they are consuming might be contaminated by pathogens from an unclean facility.
How do I implement an environmental monitoring program?
If you have determined that you need or want a program to meet regulatory or third party audit requirements, first take a good look at your sanitation program. Do you feel you have a well-established sanitation program? The environmental monitoring program is a test of your cleaning so, if you feel your sanitation program is lacking, you first want to address the needs of that program.
Then do an assessment of your resources. Do you have the financial and time/personnel resources to commit to carrying out a plan? If there are doubts that you can adhere to the program and be able to respond appropriately to test results, you will need to address those gaps first.
This is an ideal time to consult with an expert to help you understand how to build your program. They will work with you to determine what type of pathogens or indicator organisms should be tested within your facility based on your product and facility design. They can also help you in determining hygienic zoning, quantity and frequency of testing, and understanding what corrective actions will need to be taken based on results. This will ultimately assist you in understand the amount of financial and personnel resources you will need to dedicate to your environmental monitoring program.
My environmental monitoring program is established, now what?
Whether you are in the beginning phases or have been executing an environmental monitoring program for years, what are you doing with the data you gather from test results? Are you just trying to meet your quota of samples and ensuring the results meet specifications as written in the plan or are you analyzing the data to see where changes or improvements can be made? The environmental monitoring program should be treated as a living document that evolves and matures over time. Some best practices for data collection include tending results, site mapping, and strain or whole genome sequencing tracking.
Lastly, the program should be reviewed at least annually by the management and food safety team. Modifications to the program should be happening as needed based on corrective actions, changes in the process or new scientific data available to the industry. This review should take a deeper dive into what the data is telling you. If there are constantly no findings, which is not to be expected, this may indicate that the program isn't being managed with the seek and destroy mentality. Most auditors will be skeptical of a long standing program that has never had a failure or corrective action.
Environmental monitoring can be a useful tool to understand what is happening in your facility and the risk associated to product. Ensure it is working for you and doesn't become just another program you have to have. If implemented and analyzed properly, it should tell the story of your facility's sanitation program.
Interested in learning more about our environmental monitoring services? Contact us through our website. 
Learn more about the author, Stacy Vernon, Project Manager and Food Safety Expert. 
The Leaf and Seed Café, a made-from-scratch vegan meal service that focuses on creating vegan meals that are reminiscent of childhood favorites, first started out in 2017 with just the idea of providing vegan meals for special events.
In order to grow the business into their vision, The Leaf and Seed Café knew they needed additional resources. They identified a need for additional space, a general kitchen that held licenses to make meals and guidance on licenses to apply for through local health departments. The Leaf and Seed Café contacted CIFT to kick-start their business.
CIFT helped The Leaf and Seed Café begin their journey of providing locally sourced organic products by setting them up with resources from the Northwest Ohio Cooperative Kitchen (NOCK). The NOCK enabled The Leaf and Seed Café to grow their business with different tools for success.
"CIFT enabled me to start my business without the investment of purchasing equipment. It allowed me to test the market before taking the leap."
The NOCK and CIFT worked with The Leaf and Seed Café to get them all the licenses and credentials needed to establish their business. Resources were provided for insurance, containers and food safety. The NOCK also gave The Leaf and Seed Café access to an array of kitchen appliances like commercial convection ovens, grill tops and ample refrigerated and freezer storage, which saved The Leaf and Seed Café over $85,000 in unnecessary investments.
The Leaf and Seed Café has since then created two new jobs and retained over $3,000 in sales. The cost savings equaled over $24,000, while investments increased over $250,000.
Read more success stories.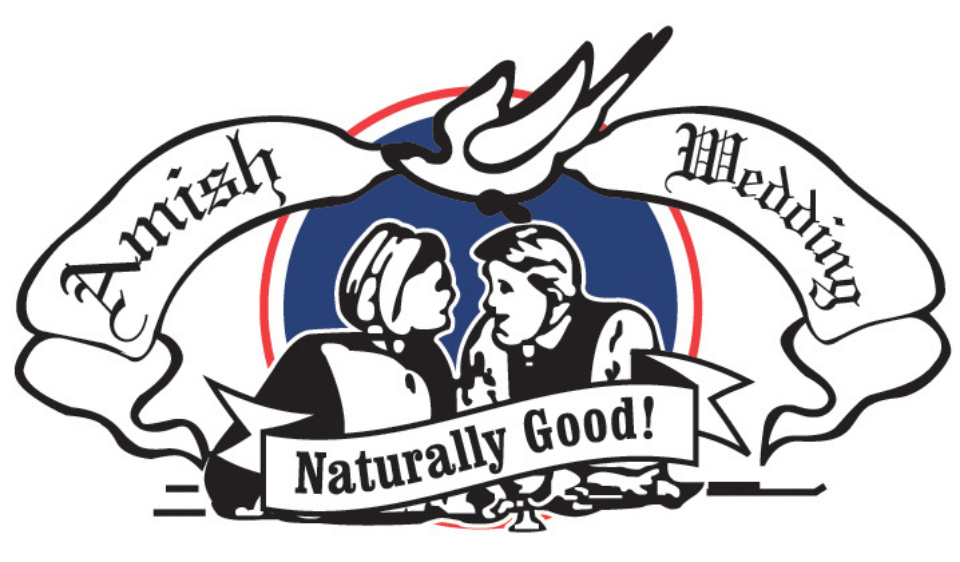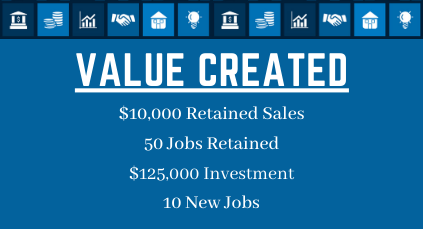 Amish Wedding Foods, operating in the center of Holmes County in beautiful Millersburg, Ohio, produces a wide variety of products including pickled vegetables, spreads and sauces, pie fillings, salsas, and jams. Their traditional Amish recipes and commitment to quality makes them a favorite in both the retail and private-label spaces. They operate two production facilities, one that produces canned products, and a second which repackages candy/snack items, cuts/ repackages cheeses, and produces a peanut butter spread.
In order to comply with the Food Safety Modernization Act (FSMA), as well as to continue their commitment to producing high-quality and safe food, Amish Wedding Foods decided to invest in CIFT food safety compliance services to improve all aspects of their food safety program.
With the changes in regulation, many companies were forced to re-evaluate their current food safety plans, and create or revise programs and policies.
Due to their large number of product lines, Amish Wedding Foods requires multiple food safety plans, each customized to certain products, equipment, and environments in each production facility. CIFT has significant experience in developing food safety documentation for a large variety of situations, and was able to provide expertise on guidance on the creation of each plan.
"The team that I collaborated with were extremely helpful and knowledgeable. At no time have I felt rushed during the project and the team worked well together, which took a lot of stress off me." – Keith Hoyt, Quality & Food Safety Compliance Manager, Amish Wedding Foods
CIFT worked with Savour Food Safety International to provide training to Amish Wedding Foods on the requirements of the FDA's Preventative Controls for Human Foods regulations, and provide guidance through the process of updating their hazard analyses and developing food safety plans to comply with FSMA. CIFT and partners worked alongside Amish Wedding Foods on their food safety plans, including background information, hazard analyses, preventive controls, process monitoring, verification, record-keeping protocols, corrective actions, cGMP programs, and recall plans.